FilmSkills Academic
Coronavirus Solution
We know that many of you are struggling to implement an online curriculum quickly and affordably. FilmSkills Academic is offering a heavily-discounted solution for you to implement a complete online-curriculum within 20 minutes.
• No minimums
• All platform fees waived
• 300+ multimedia lessons
• 110 hours of video training
• 3500+ test questions
• Complete online management platform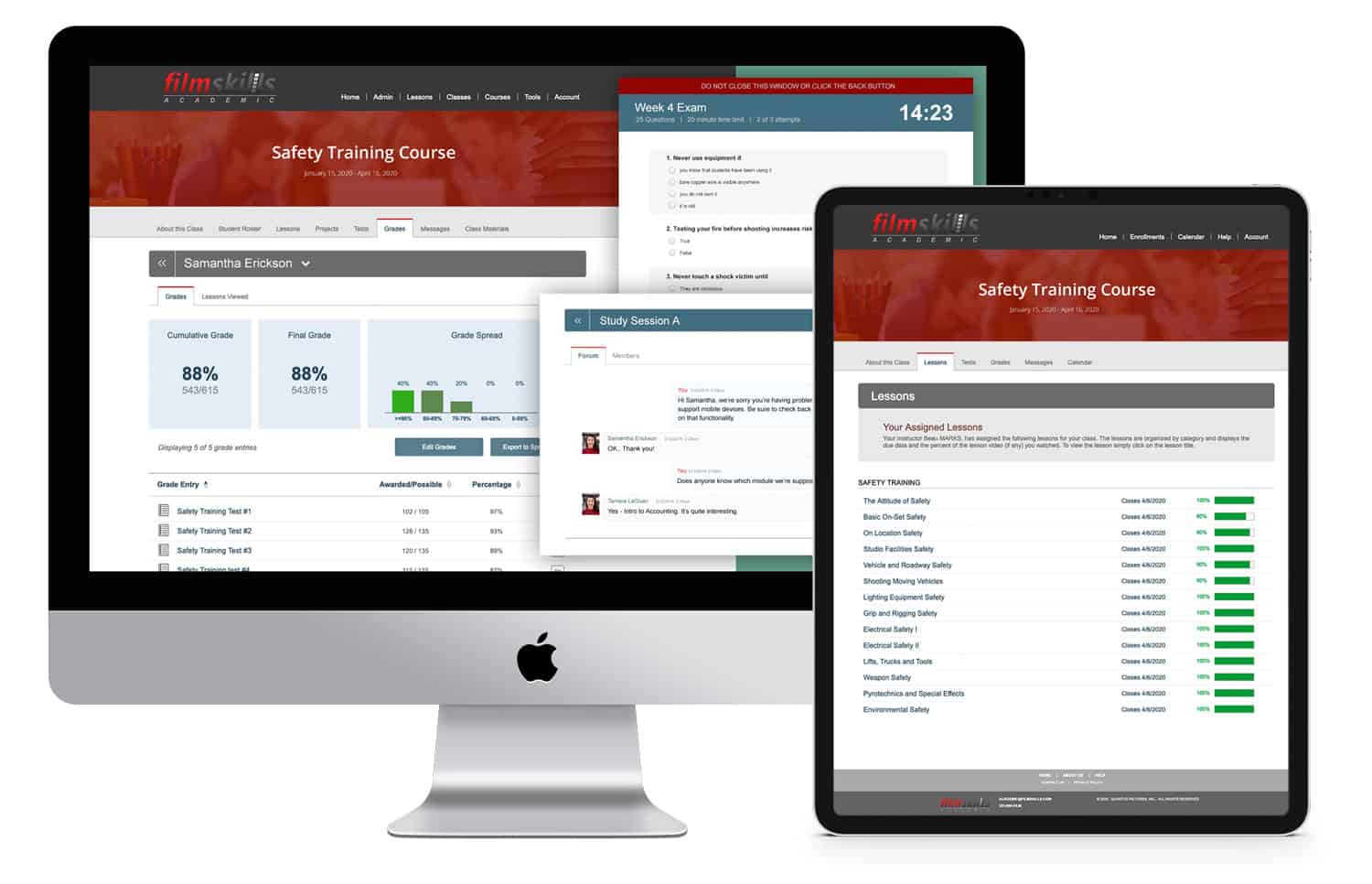 FilmSkills classes have been a lifesaver during the COVID-19 quarantine. Our university switched to online instruction about half way into the semester, and I honestly don't know what I would have done without FilmSkills. 
I am using it for a Digital Storytelling class, and it is challenging enough to figure our how to get students to shoot and edit interviews and short films from home with no professional equipment.
 I can't imagine trying to create even a fraction of the content you provide on short notice like this. I wanted to let you know how thankful we are here at Union University for FilmSkills.
Request more information or a license: