A Complete Filmmaking Curriculum
300+ lessons packed with on-set video tutorials taught by Oscar and Emmy-winning filmmakers, illustrated articles, hundreds of downloadable forms, online resources, and much, much more.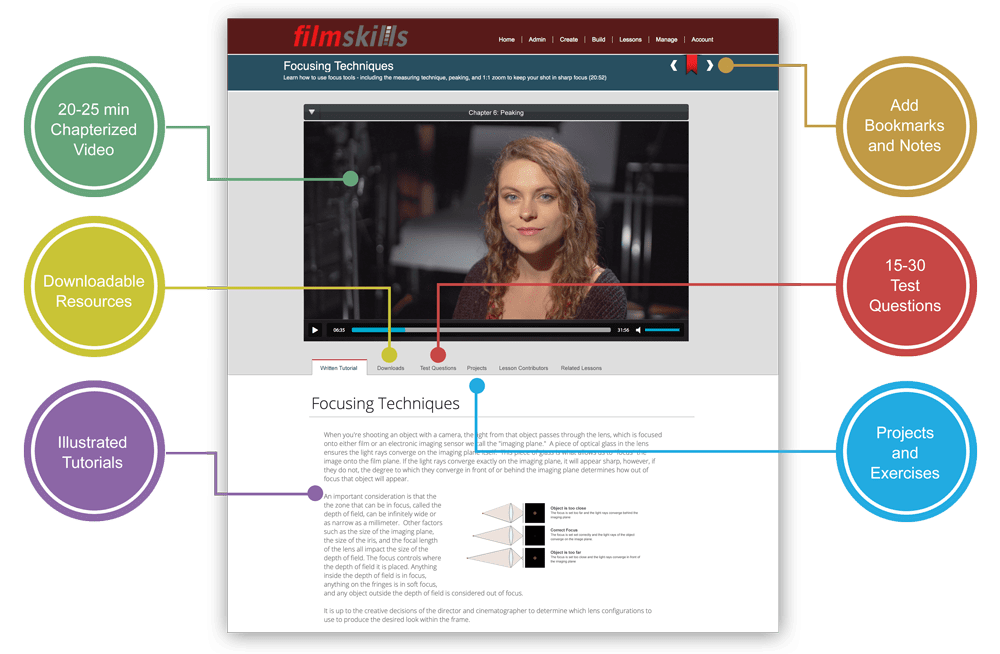 Your academic license includes the following lessons which you can mix and match to create custom learning paths for your students.
325+ On-Set Video Tutorials
The heart of the FilmSkills curriculum is the ever-growing video library, in which top Academy and Emmy Award winning filmmakers show your students the process of filmmaking. Each video is fully chapterized and can be assigned whenever you want.
Includes 4000 Test Questions
You read that right. Our academic team scrutinized each lesson and wrote a library of test questions so you wouldn't have to.  With our advanced testing tool, you can mix and match questions, add your own, and customize a test in under a minute.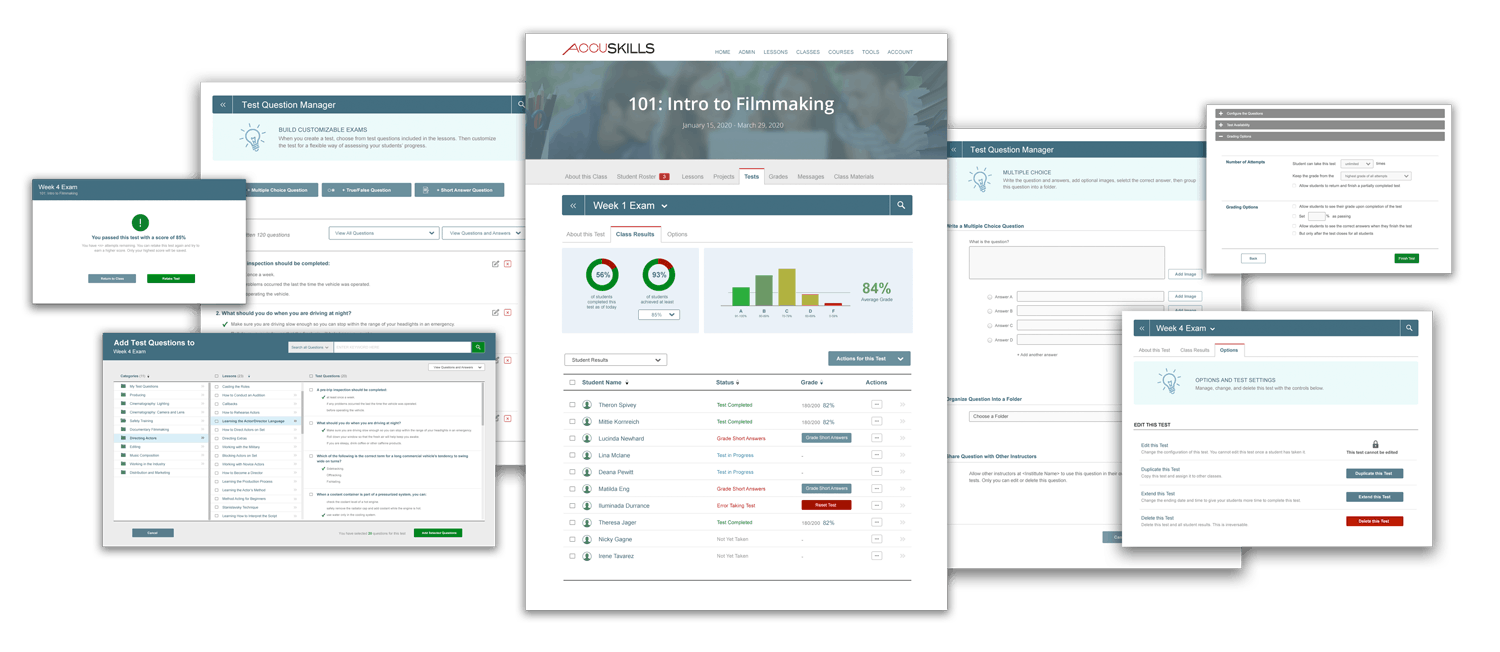 Includes Hundreds of Projects and Exercises
We've crafted hundreds of hand-on exercises designed to help students apply and practice the skills they learned through the FilmSkills lessons. With our advanced platform tools, students can submit the results which you can grade and provide feedback instantly.
Downloadable Forms and Templates
Students can download hundreds of industry-standard templates and forms for use on their own productions, including actual examples from working Hollywood productions which allow your students can see how the pros do it.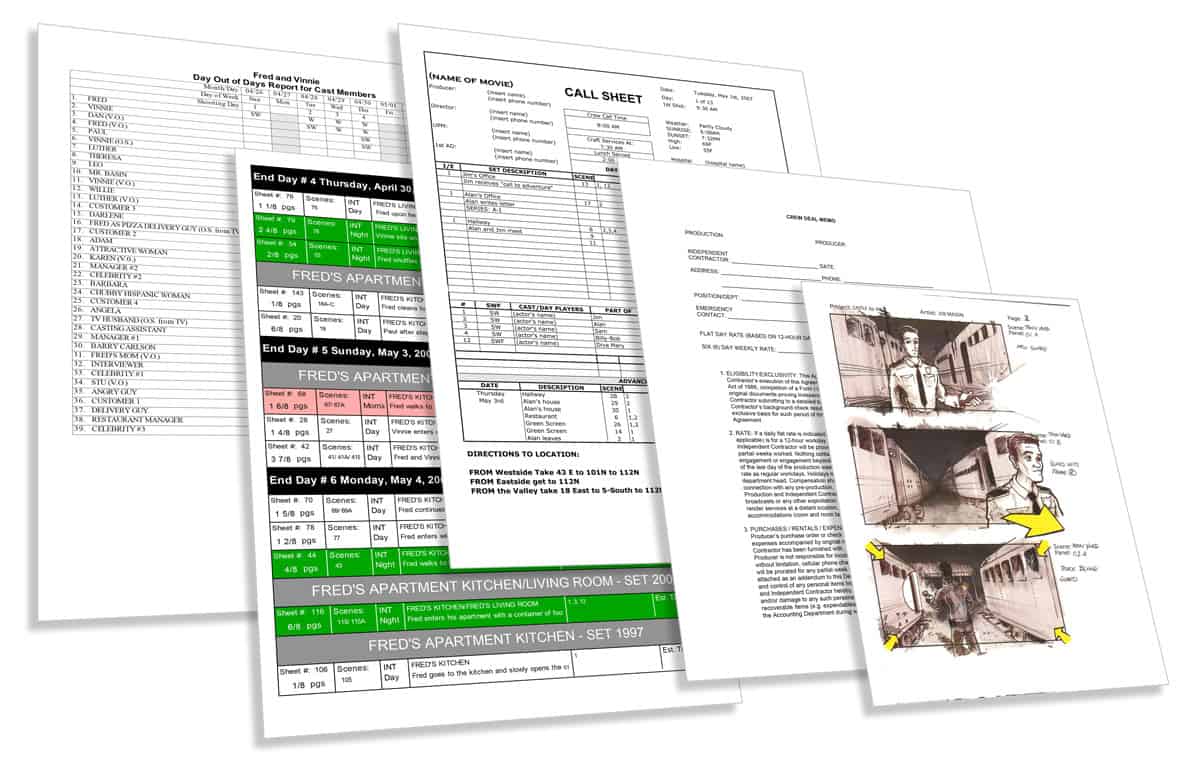 Add FilmSkills To Your Curriculum
Over 80 schools and film commissions have used FilmSkills to enhance their curriculum and better prepare their students for a life in the film industry. Discover how affordable FilmSkills Academic is.