Whether you're a team of 2 or 200, the Instructor Manager makes it easy to create, coordinate, manage, and enable your staff.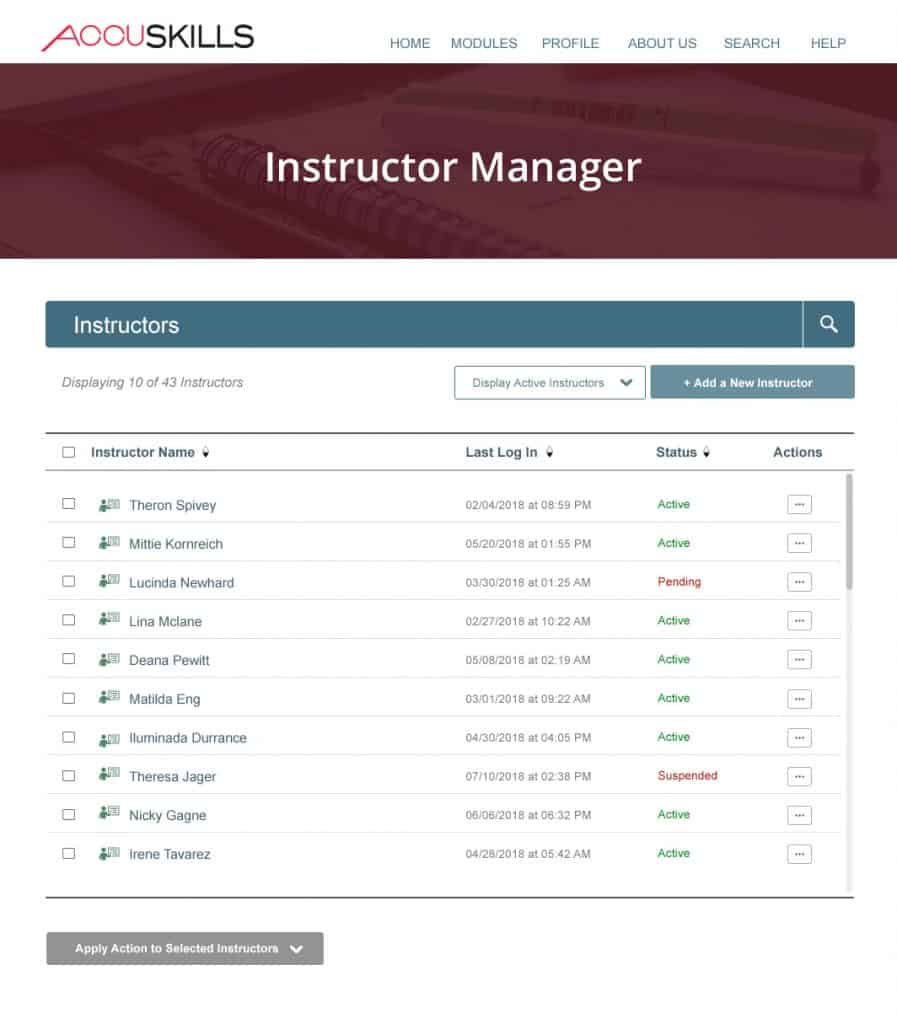 Create and Manage Instructors
The new Instructor Manager consolidates account management into one simple dashboard. 
Create new instructor accounts
Add and manage your adjunct professors and guest lecturers
Approve or decline new instructor applications
E-mail instructors
Manually reset instructor account passwords
Log into you instructor's accounts
Manage Instructors' Classes and Courses
View and manage each of your instructor's current, upcoming, and expired in-person classes and and online courses.
View class and course status
Track student enrollment
Contact and manage student rosters
Re-assign classes and courses to other instructors
Open, manage, and edit any instructor's class or course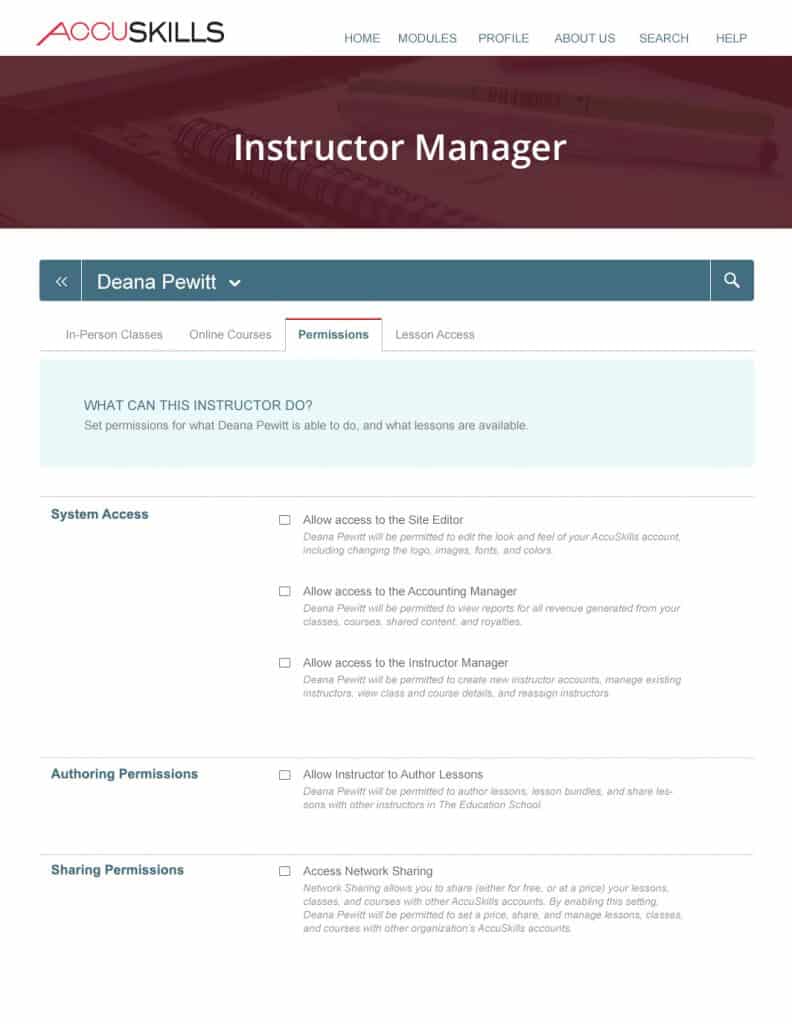 Control which AccuSkills functions each instructor can access, including
The Site Editor – to customize the branding, look, and feel of your account
The Accounting Manager – to set up and manage student credit card payments, invoices, revenue reports, and royalties
The Instructor Manager – allow a user to create and manage other instructor accounts
Network Sharing – to share or license your lessons, classes, and courses with other AccuSkills accounts
Control which lessons each instructor can use in classes and online courses, and which lessons they can edit