Attract big budget productions to your region
You have a tax incentive and you're ready to attract Hollywood productions... but is your workforce ready?
You have a difficult responsibility– to attract big budget productions to create more jobs and show the public that your tax incentive is worth it. FilmSkills is here to help you improve the skillset of your workforce so you will be ready when Hollywood comes knocking.
FilmSkills is a complete online training platform with over 300 robust video tutorials taught by leading Hollywood filmmakers. Plus, with robust branding, testing, certification, and monetization tools, you can have your training program up in running in less than an hour.
Say hello to your competition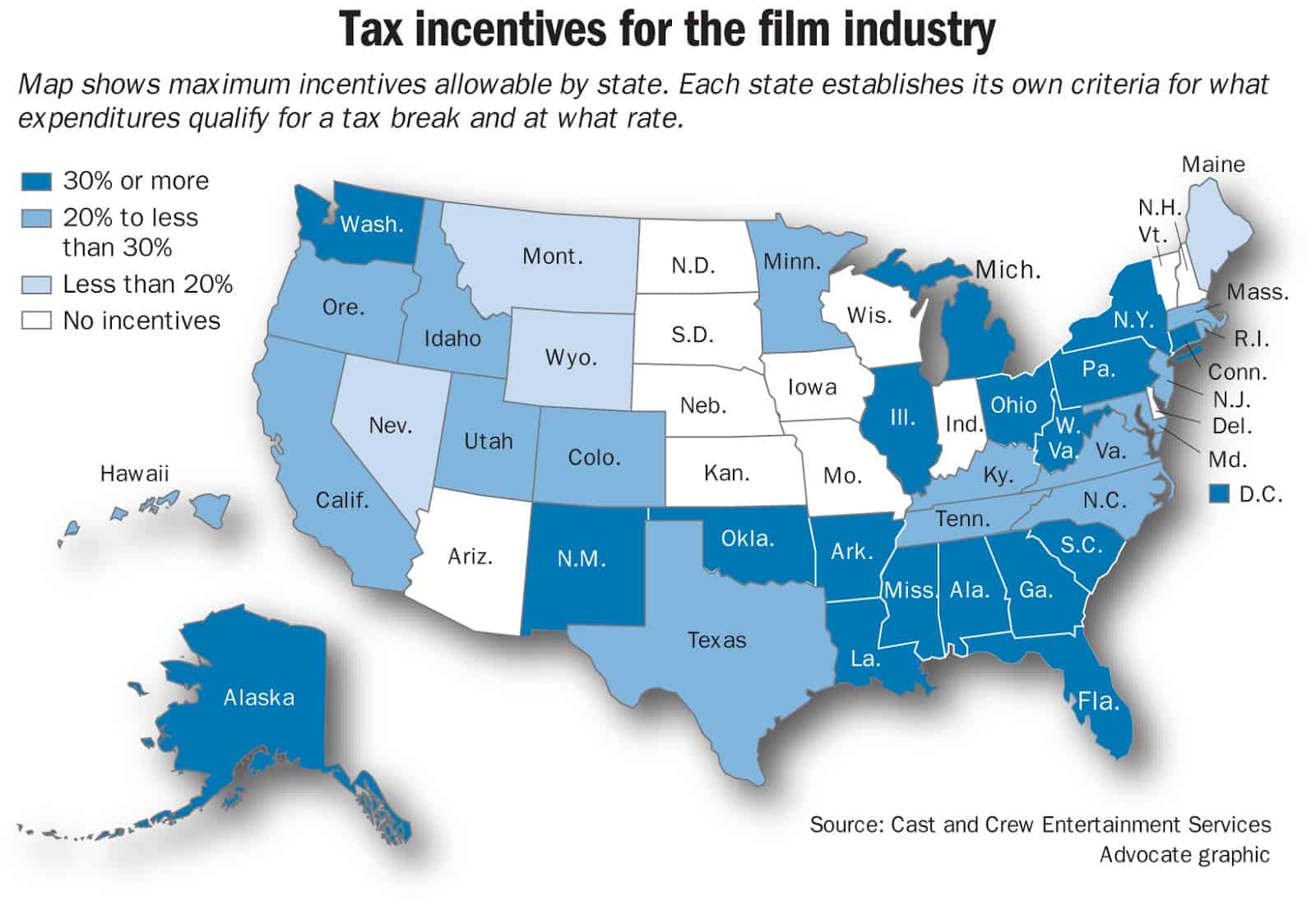 FilmSkills Helps Train Your Workforce
FilmSkills is an all-in-one training platform for the television and film industry.  We've partnered with over 150 leading filmmakers from all disciplines and dozens of innovative companies to produce the world's first standardized training platform.
Turnkey online courses coupled with a strategically engineered platform help you train your workforce faster and more effective than ever.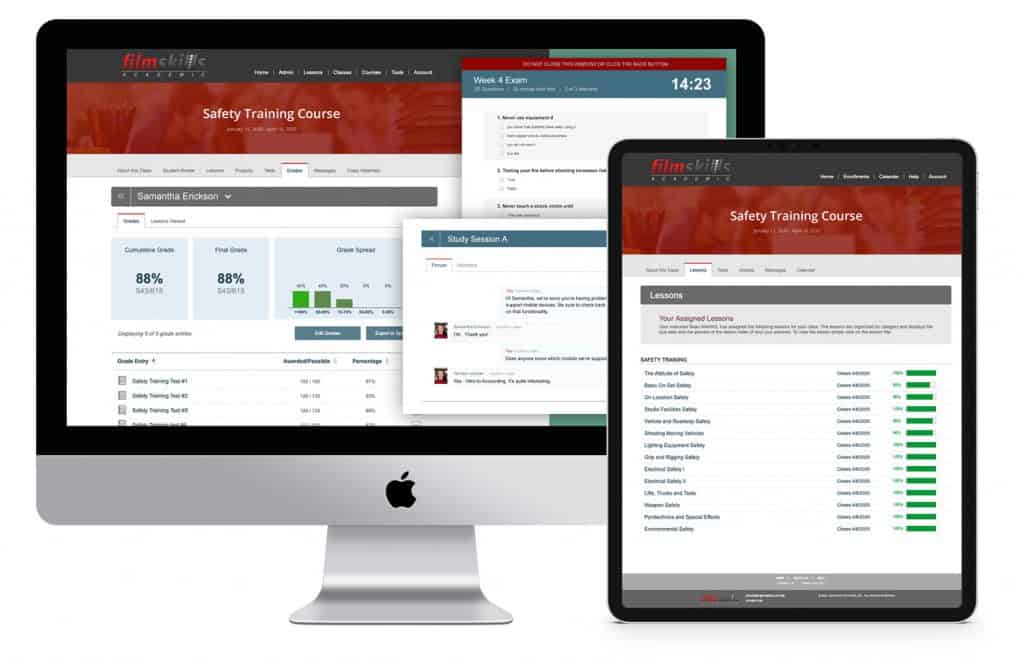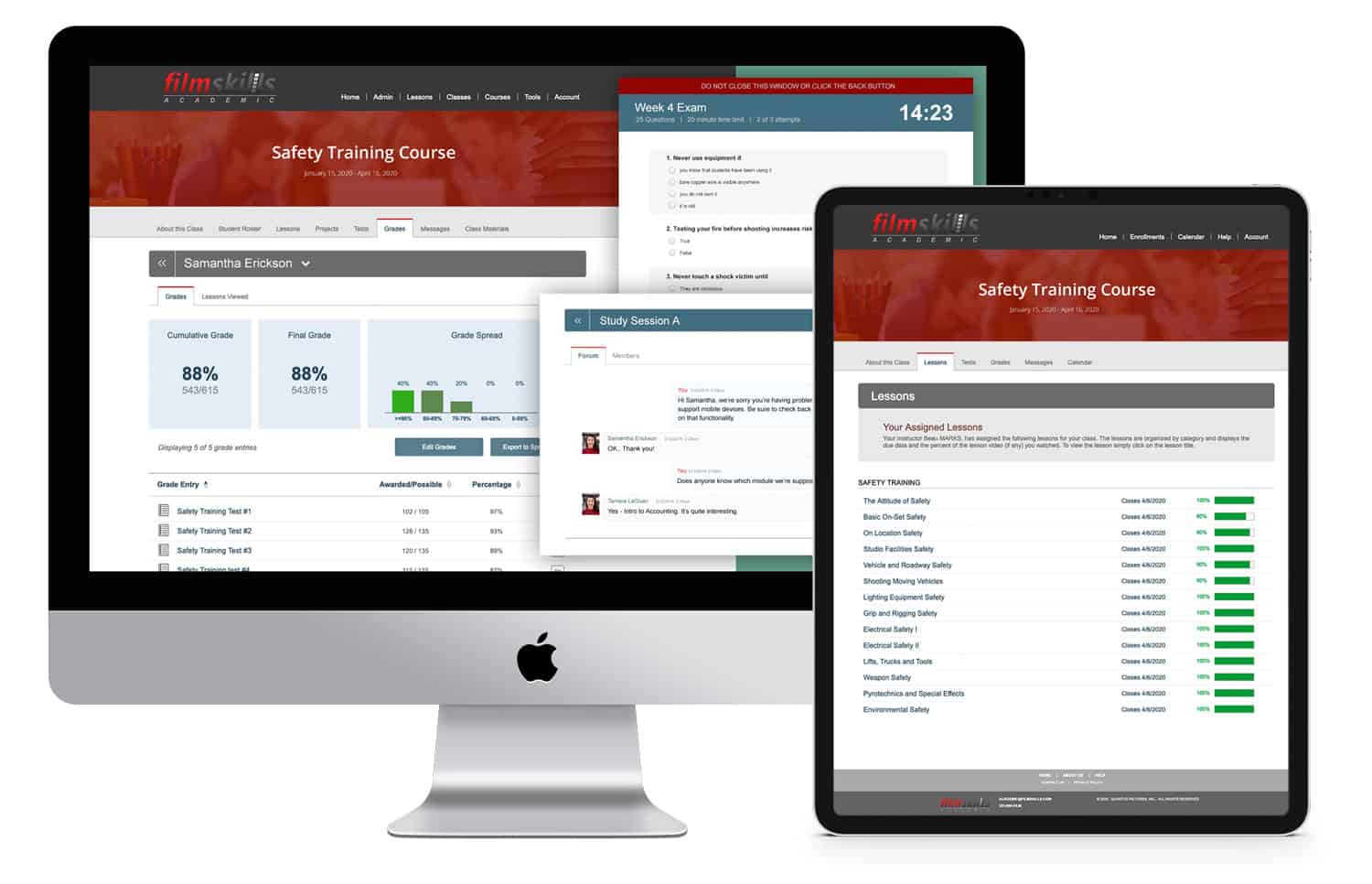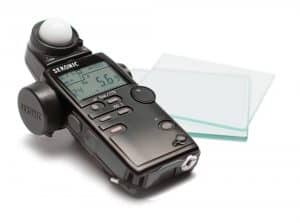 Taught by Academy Award and Emmy winning filmmakers, your crew will learn best practices, techniques, and skills to succeed on set.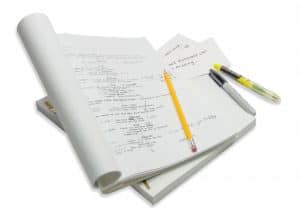 Manage your live training seminars with student management, revenue collection, certification programs, and tie-ins to FilmSkills courses.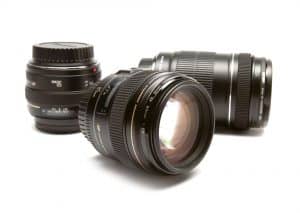 Fully synchronized
Expand training to local high schools and colleges to prepare students to work in your region, generate revenue, and create jobs.
"Our mission is to promote increased media production in Northeast Ohio using effective strategies for attraction and workforce development. While our interns assist with pre-production work and we often promote local workshops and job opportunities, the training they receive from FilmSkills is by far the most comprehensive. Our students love the convenience of being able to move at their own pace and their ability to study anywhere with an Internet connection. We're very pleased with the extensive course content and continual platform updates." 
- Greater Cleveland Film Commission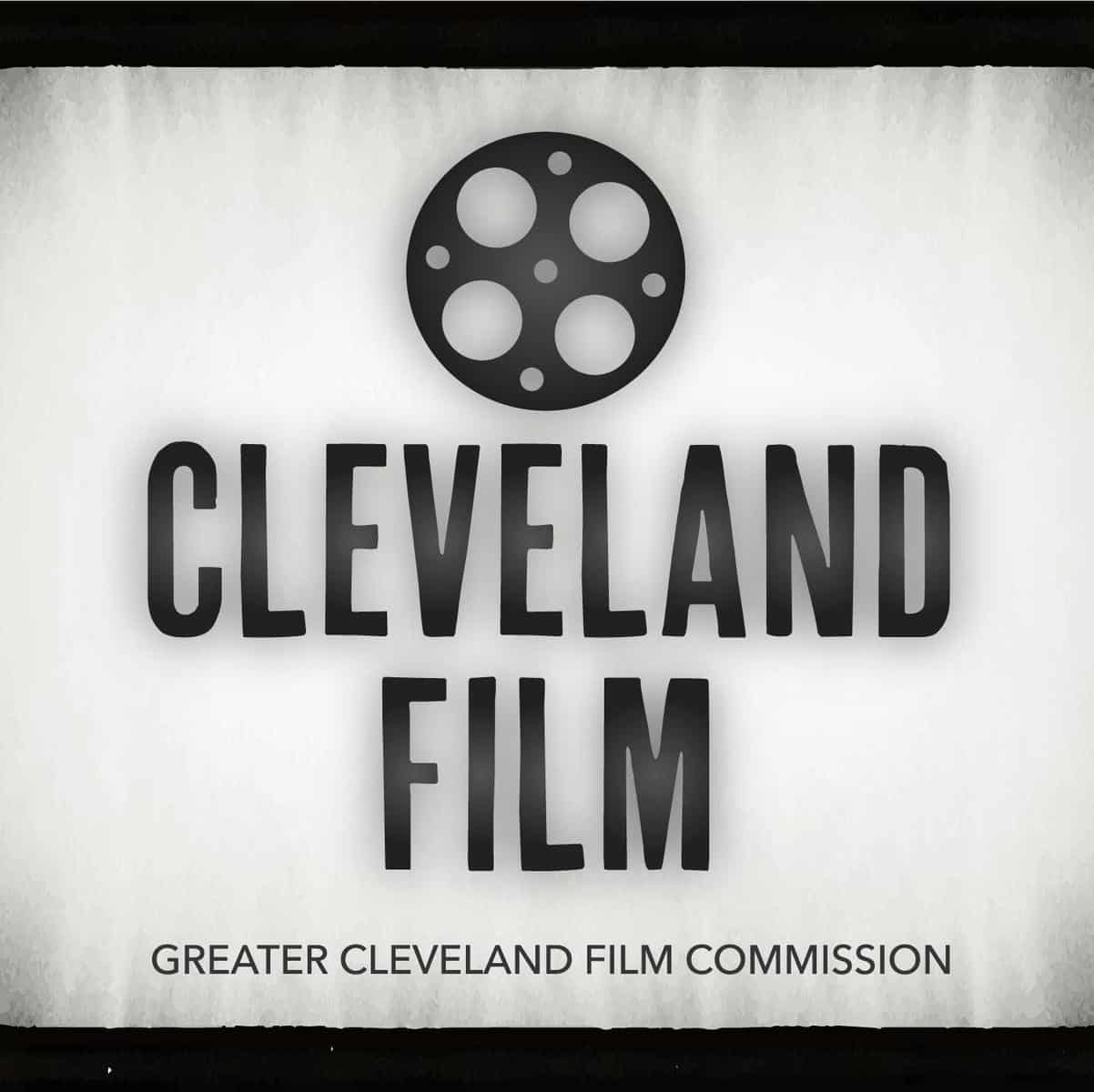 Online Certification Courses
Our pre-built courses are ready to go, but can be edited to deliver specific information and marketing relative to your region. FilmSkills online courses take your crew professionals through every step of the filmmaking process through on-set video tutorials, downloadable resources, sample footage, and much more.
"Creating a certification program to supply crew to Kentucky's Film Incentive only became a possibility because of FilmSkills. They provided the platform and content that would have taken us years to produce. Without FilmSkills, the certification probably never would have launched due to the sheer amount of work and infrastructure required. But their platform and content saved us years of work. The state's film incentive will be successful because of our partnership with FilmSkills in this process."
Director of KY Film Certification
Manage Your Live Training Seminars
Engineered to provide flexible training management, FilmSkills supports your live seminars. Simply choose your lessons, set the class dates, and enjoy the suite of tools at your fingertips.


Author your own training content
Author your own self-contained multimedia lessons, which you can share with other instructors to synchronize your curriculum. Mix and match lessons to build in-person classes or online courses specifically tailored to your students' needs.
Full video hosting, editing, and preview editor lets you add videos to your lesson
Set video chapter markers for quick reference
Add interactive online PowerPoints
Add test questions
Create projects and exercises
Add links to online resources
Add files for your students to download
Control which instructors can use and edit each lesson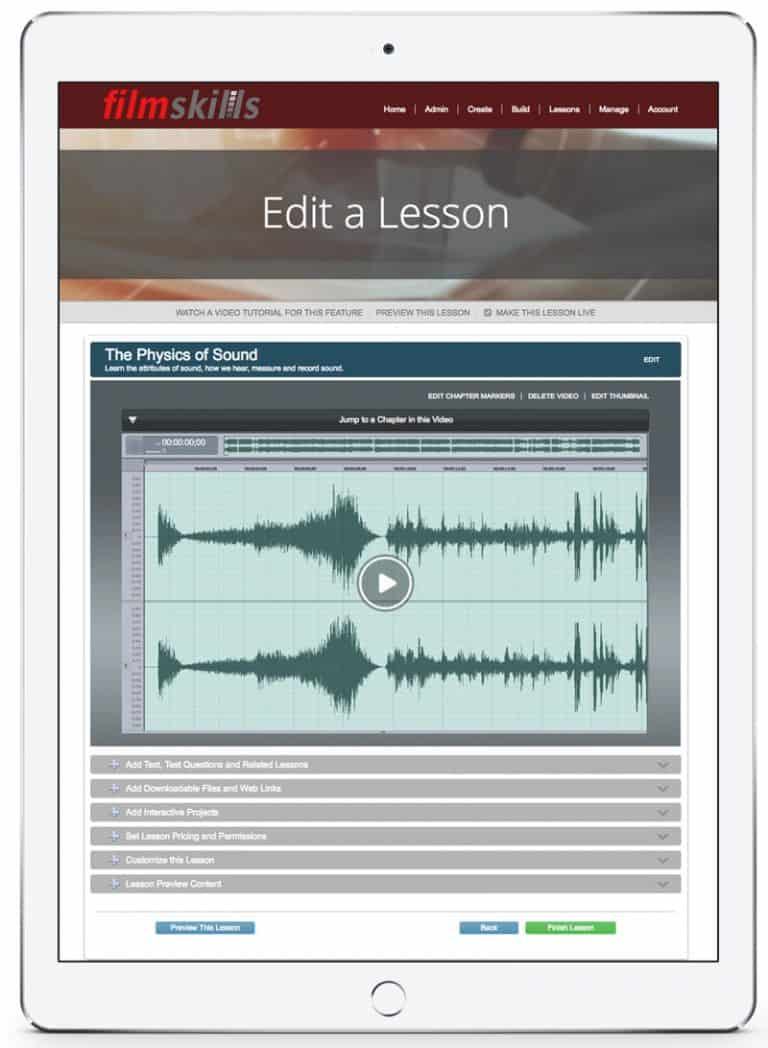 Build Certification Courses
Your online courses are completely self-guided and require little-to no instructor interaction. Students can join any time, and can learn anytime, anywhere. Simply choose your lessons, add tests and projects, set-up the certificate of completion, invite your students, and watch the money flow in.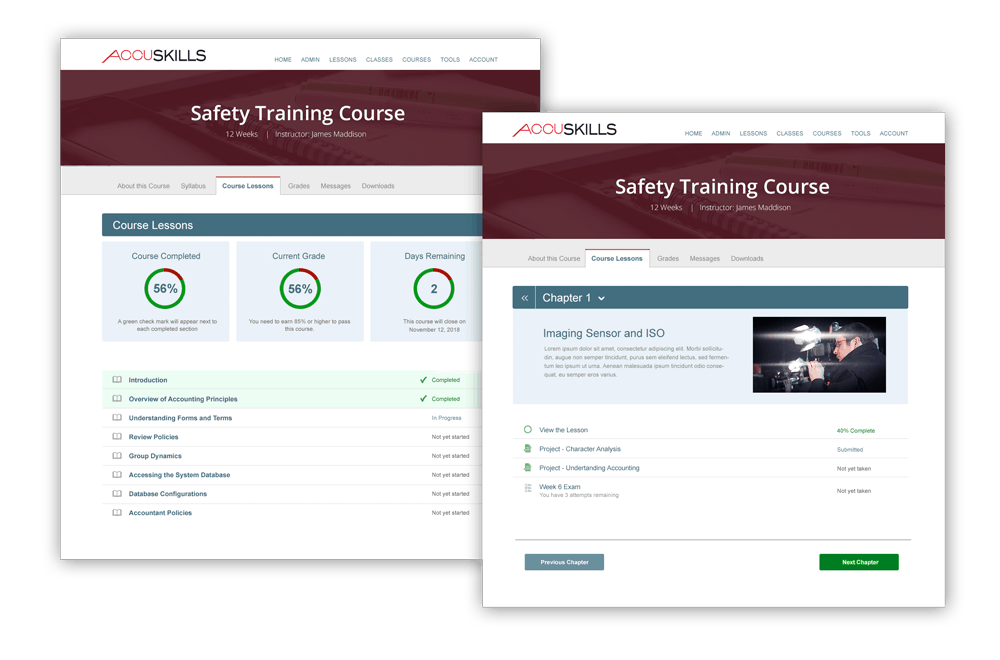 All new tools make it easy to manage a roster of 10 or 10,000 students.  
Batch create student accounts yourself with only a name and e-mail address
One-click login for new students expedite the registration process
Assign students into groups, then easily assign groups to classes, courses, and certification programs
Auto-enroll student into any class or course
Manually reset student passwords
Log in to student accounts to troubleshoot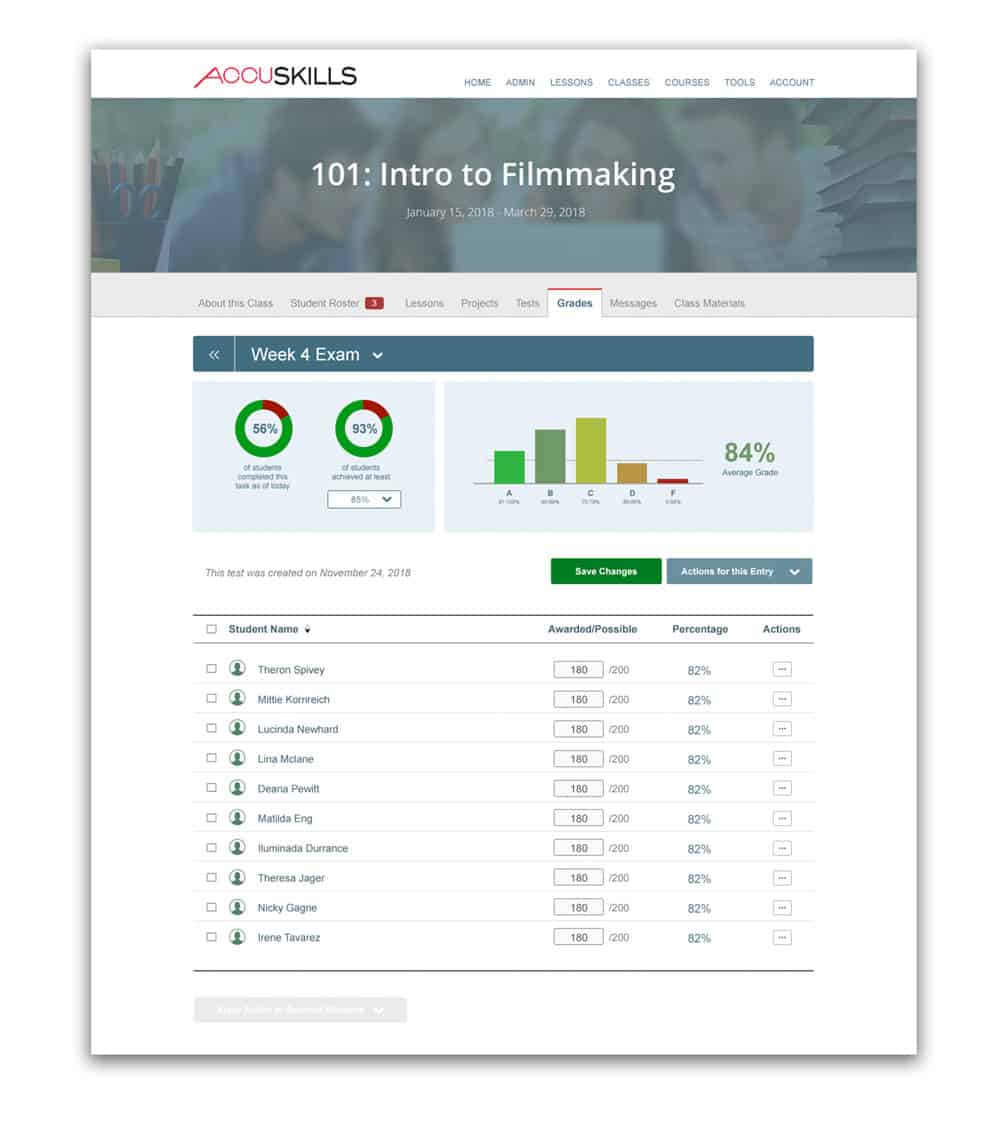 Create Stunning
Certification Programs
Certification is a powerful tool to motivate your students to achieve, while adding value to your online courses.  Flexible certification programs enable you to create, manage, and and administer your certifications with easy and efficient.
The Affordable Solution
All the tools you need to build your own branded academy
Enjoy all the features listed above, plus integrated credit card processing to generate revenue. Each course sold costs $49, however you can set the price and keep 100% of the net markup!
Are you ready to make your region more attractive to Hollywood?
Contact us for a no-pressure demo and see how FilmSkills can enhance your training program, increase your crews' skillset, and maximize revenue.