But is your workforce ready?
Introducing FilmSkills Training
A complete platform and online training curriculum to enhance your workforce
You have a difficult responsibility– to attract big budget productions, create more local jobs, and show the public that your tax incentive is worth the cost. But you are competing against other states with aggressive incentives and an even more qualified crew base. 
That's why we've partnered with over 70 Academy Award and Emmy-winning filmmakers and companies to enhance your outreach with an LA-produced training program designed to teach your local workforce industry standards and best practices for television and motion picture production.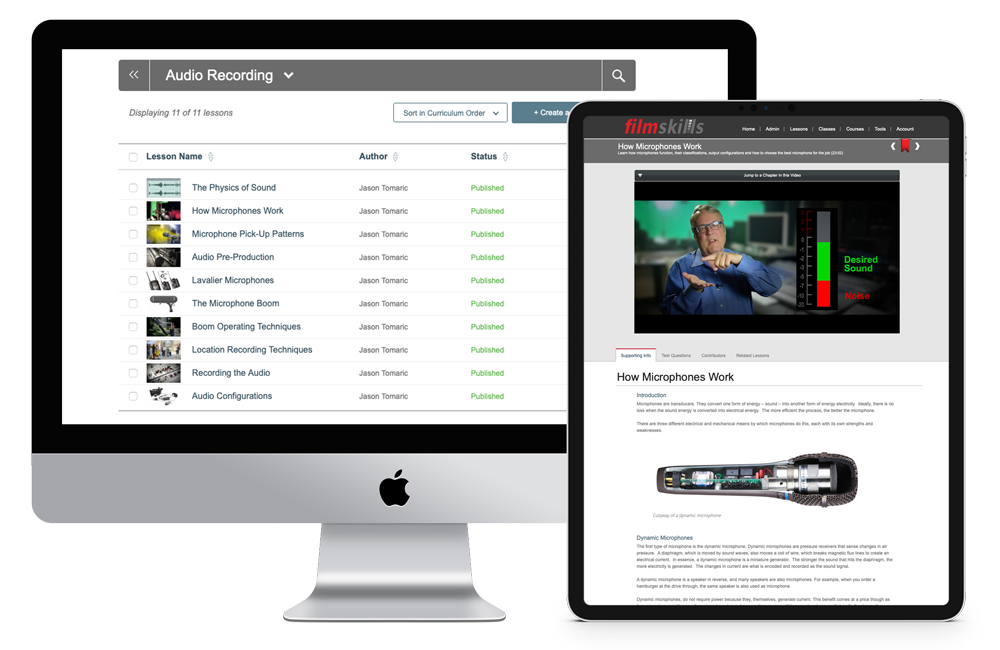 Produced in partnership with

12 Pre-Built Online Certification Courses
Fully customizable, expertly-produced online courses are included in your account to help you prepare aspiring professionals for a career in film production

Getting Started in the Film Industry – An Introductory Course
You are about to step into one of the most fulfilling industries in the world; an industry where hundreds of people work together to realize a singular vision; an industry where unlimited creativity and advanced technologies intersect; an industry that strives to manufacture moments that evoke an emotion on screen. But to achieve these results, the film industry is one of long hours, hard work, and lots of magic.
The film industry is also one of the most secretive, and one of the few that spends millions of dollars to create the illusion of wealth, fame, and luxury. But the reality is much different from the public's perception. Sporadic work hours, long days on set, and hard physical work are only part of the challenges professionals face in this freelance industry. Knowing what you're getting into is the first step in starting your career, which is why we created this course.
Unlike other industries where you can shadow professionals to assess the viability of each career path, it's nearly impossible to shadow directors, producers, cinematographers, and writers. That's why we've partnered with leading Hollywood filmmakers who share the knowledge, career tips, technical skills, and professional techniques they've used to create the movies and TV shows that entertain hundreds of millions of people.
In the Getting Started in the Film Industry – An Introductory Course you will learn:
How the industry works, from an insider's perspective
How to effectively network to grow your career
The realities of working freelance and what to expect
How to find your first job
How to (potentially) move to Los Angeles
How to make money and a living as a filmmaker
Proper on-set etiquette
What to wear and what to bring to set
A day on a movie set
How to properly use walkie-talkies
How to deal with difficult personalities
This introductory course is taught by dozens of professional filmmakers, who have collective won or been nominated for 72 Academy Awards, Emmy Awards, BAFTAs, and Golden Globes. They represent nearly every department including directors, producers, cinematographers, editors, production designers, script  supervisors, gaffers, grips, composers, and many, many more.
Once you complete this course, you have the foundation knowledge to explore other courses, each of which focus on a specialty within the film industry.
Learn the career skills necessary to succeed in the film industry.
"Our mission is to promote increased media production in Northeast Ohio using effective strategies for attraction and workforce development. While our interns assist with pre-production work and we often promote local workshops and job opportunities, the training they receive from FilmSkills is by far the most comprehensive. Our students love the convenience of being able to move at their own pace and their ability to study anywhere with an Internet connection. We're very pleased with the extensive course content and continual platform updates." 
- Greater Cleveland Film Commission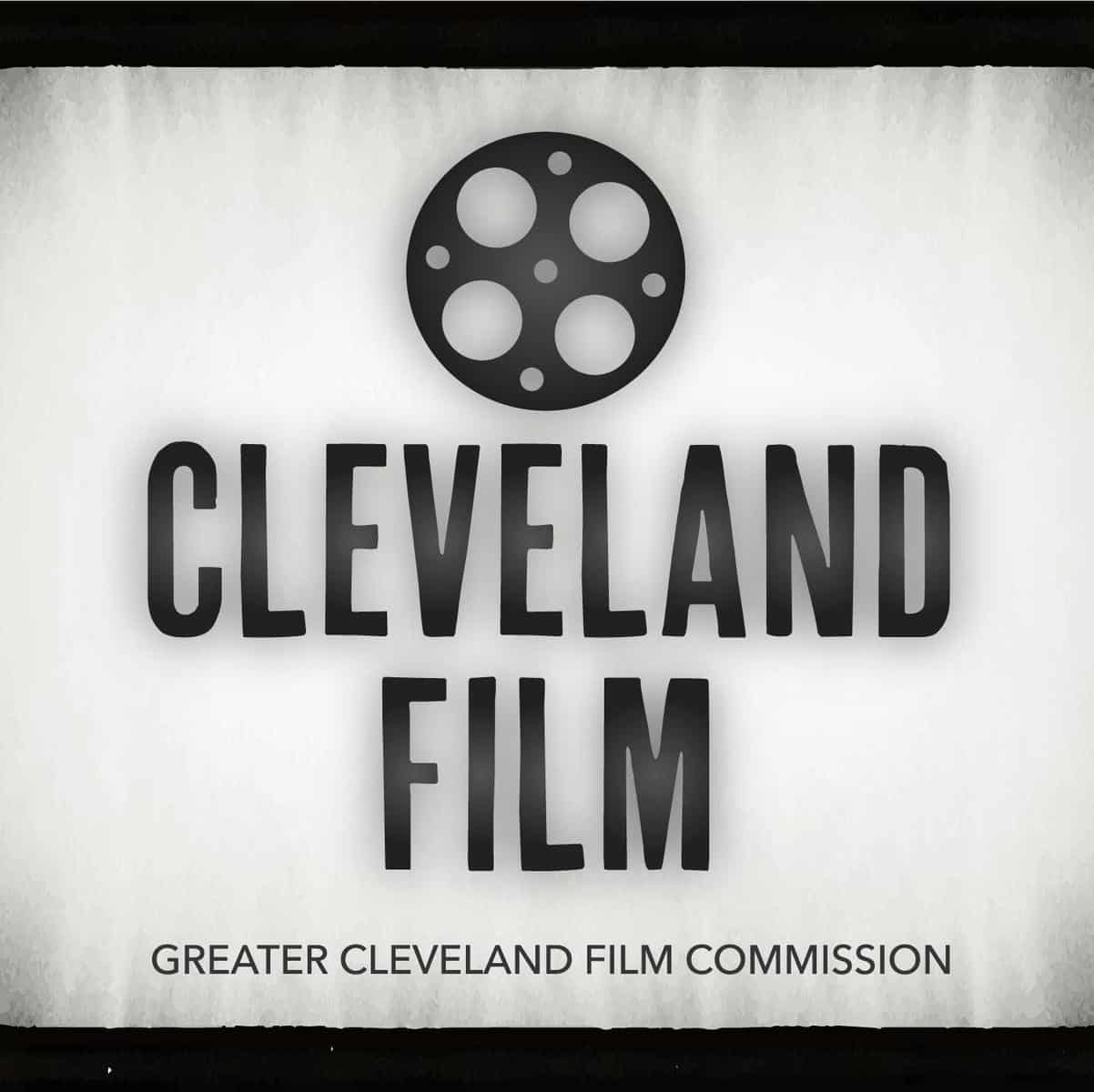 Your logo. Your branding.
Seamlessly integrate our online training platform into your brand, your website, your messaging.
Powerful, Intuitive Training Platform
Whether you're training 10 or 10,000, our advanced training tools help you manage your student roster, build training courses, and administer certifications with ease
"Creating a certification program to supply crew to Kentucky's Film Incentive only became a possibility because of FilmSkills. They provided the platform and content that would have taken us years to produce. Without FilmSkills, the certification probably never would have launched due to the sheer amount of work and infrastructure required. But their platform and content saved us years of work. The state's film incentive will be successful because of our partnership with FilmSkills in this process."
Director of KY Film Certification


Add your own training content
Augment FilmSkills' robust training content with your own. Add regionally-specific information, vendor information, and personalized training using our intuitive lesson builder.
Create Stunning
Certification Programs
Certification is a powerful tool to motivate your students to achieve, while adding value to your online courses.  Flexible certification programs enable you to create, manage, and and administer your certifications with easy and efficient.
The Affordable Solution
All the tools you need to build your own branded academy
Your own white-labeled teaching platform complete with support for live training, self-guided online courses, certification programs, student management, integrated credit card processing and more. Each 3-month, self-guided, online course is an additional $49/student, which you can mark-up to generate revenue.
Are you ready to make your region more attractive to Hollywood?
Contact us for a no-pressure demo and see how FilmSkills can enhance your training program, increase your crews' skillset, and maximize revenue.