The FilmSkills Audio Curriculum spans audio recording from the set to post.  Designed to teach students the fundamentals of sound, how microphone works, industry best practices for on set audio recording, audio post production, and music composition, students learn from industry-leading filmmakers.
Students gain a clear understanding of how sound works, how sound is captured and recorded, and how to record professional quality audio on set through a series of engaging on set video tutorials.
Every box in the curriculum outline below is a self-contained lesson, complete with a 20-30 minute long on-set video tutorial, test questions, projects and exercises, and downloadable resources to enhance the lesson.
Lessons can be mixed and matched to create a custom learning path in each class, and while the curriculum below is our recommendation as the content producers, you can select any lessons you wish when building each class, including lessons from other categories.
Download the Complete Curriculum Catalog
The catalog features complete descriptions and video durations for every FilmSkills Academic lesson. You can look up each lesson from the curriculum flow chart below for more information.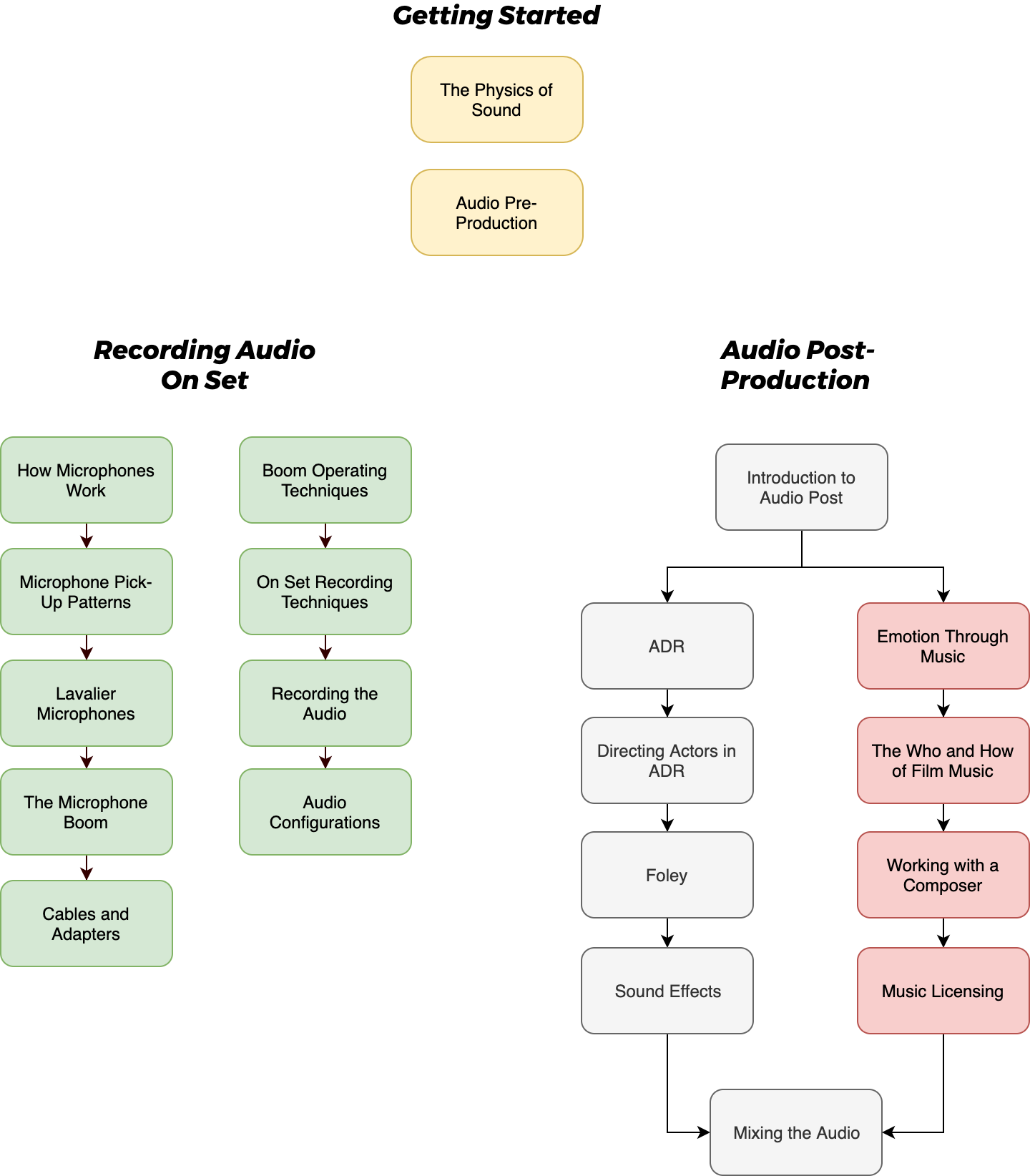 Professionals Contributing to the FilmSkills Audio Curriculum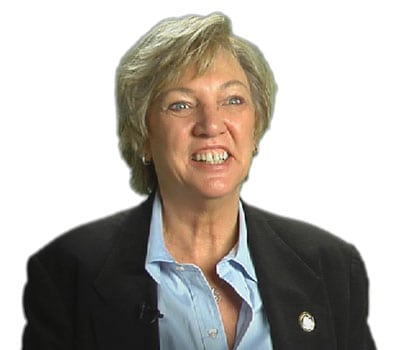 Cindy Marty
Emmy-Nominated Sound Editor
Cindy's credits include editing sound on "Titanic," "Pearl Harbor," "Remember the Titans," "Predator," "Bridesmaids," "Superbad," and "The 40-year-old Virgin"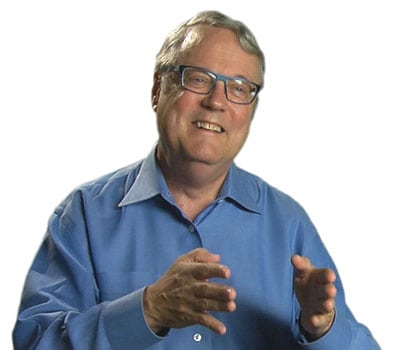 Tomlinson Holman
Academy Award Winner, Head of Audio, Apple
Tomlinson invented THX, and worked on the sound for "Return of the Jedi," "Indiana Jones and the Temple of Doom," and is currently the head of Audio at Apple.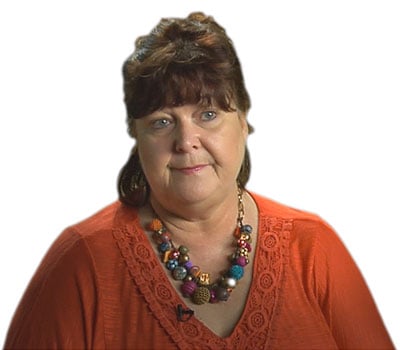 Tamara Johnson
Emmy-Nominated Sound Mixer
Tamara's credits include hundreds of hours of movies and television episodes, including "Modern Family," "Bizzardvark," "Girl Meets World," "Strings," "Melissa & Joey," "Zoey 101," and "The Comeback"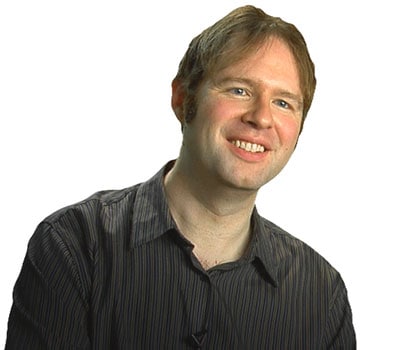 Kevin Kaska
Composer, Orchestrator to John Williams and Hans Zimmer
Kevin has worked on iconic scores from "Interstellar," "The Jungle Book," "Transformers: The Last Knight," "The Orville," "Man of Steel," "The Lone Ranger," "The Dark Knight Rises," "Inception"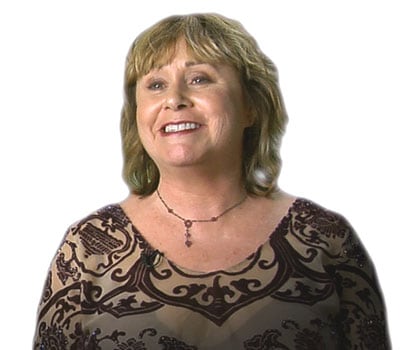 Vanessa Theme Ament
Foley Artist
Vanessas credits include "The Shawshank Redemption," "Batman Returns," "Gary & Mike," "Predator," "Chain Reaction," "Charmed," "Die Hard," "7th Heaven," and "Mars Attacks!"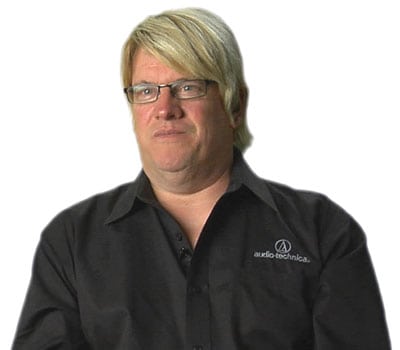 Steve Savanyu
Director of Education, Audio-Technica
Steve is an accomplished recording engineer and the Director of Education at Audio-Technica, the world's leading microphone manufacturer.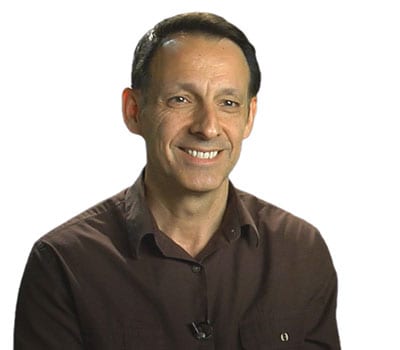 Frank Salvino
Post-Production Supervisor
Frank's credits include "The Grey," "The Accountant," "Nightcrawler," "S1mone," "Second Hand Lions," "I am Sam," and "Walking with Dinosaurs 3D"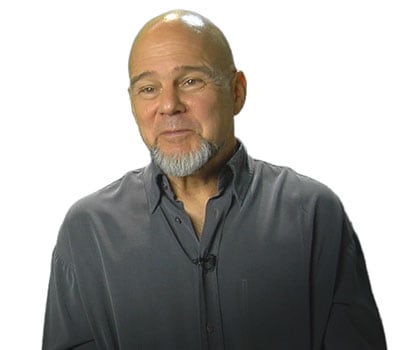 Jim Lang
Composer
Jim's credits include "Hey Arnold!," "Fred and Vinnie," "Sky Rat," "In the Mouth of Madness," "Lloyd in Space," and "NOVA"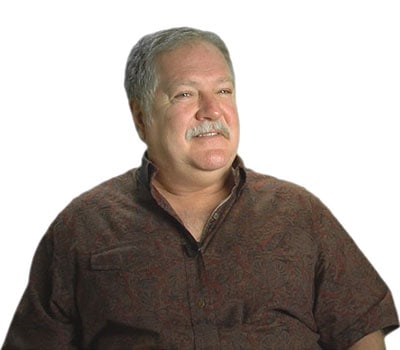 Bob Mathews
Emmy-winning Costume Designer
Bob's credits include "Ready Player One," "The Greatest Showman," "Fantastic Four," "Silicon Valley," "Flight," "10,000 BC," "Cloverfield," and "Jarhead"