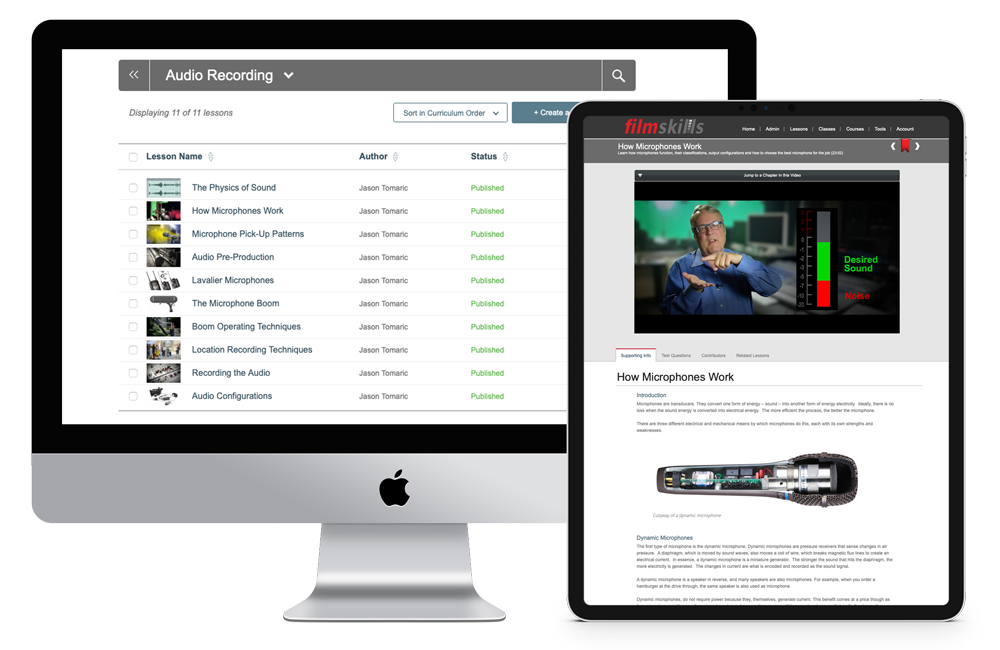 Filmmaking Curriculum Guides
FilmSkills Academic is built on a unique platform that allows you to mix and match over 325 modular lessons to build a custom learning pathway for each class. This gives you incredible flexibility to tailor your curriculum around the topics you are teaching.
Explore our filmmaking curriculum guides to help you plan your lessons for students in high school and collegiate film training programs.
Given this modular nature, the FilmSkills Academic team has carefully structured each lesson to work both independently as well as with other lessons in the category.
To help you understand the connection between lessons, we have prepared several guides which map the relationship between lessons.
We also recommend downloading the 2022 FilmSkills Academic Curriculum Catalog, which provides an overview of each lesson and video length.
If you are teaching a subject that you do not see covered in these curriculum guides, please contact us at info@filmskills.com and we will be happy to help you.