High School Filmmaking Program
A flexible, affordable way to add from-the-set training to your high school curriculum, even if your school isn't equipped with gear like the kids are using in the photo.
Bring the Filmmaking Process to Life
Engage your students' imaginations like never before with in-depth video-based tutorials taught by Oscar and Emmy winning filmmakers. Enhanced with a wealth of projects, illustrated tutorials, and thousands of test question, FilmSkills Academic brings the power of Hollywood to your classroom.
Mix and Match 100 Lessons to Create Unlimited Classes
Give your students access to the same content used to train industry professional around the world. With over 100 rich multi-media lessons, you can customize each class with world-class content to improve student engagement and maximize  learning outcomes.
Choose lessons relevant to what you're teaching, then build a new class out of the lessons you want. Lessons plug and play together and include everything you need to visually engage your students.
The High School academic license includes all the lessons marked with HS, which you can mix and match to create custom learning paths for your students.
In-person classes support the instructor in a live classroom by providing real-time student and classroom management tools.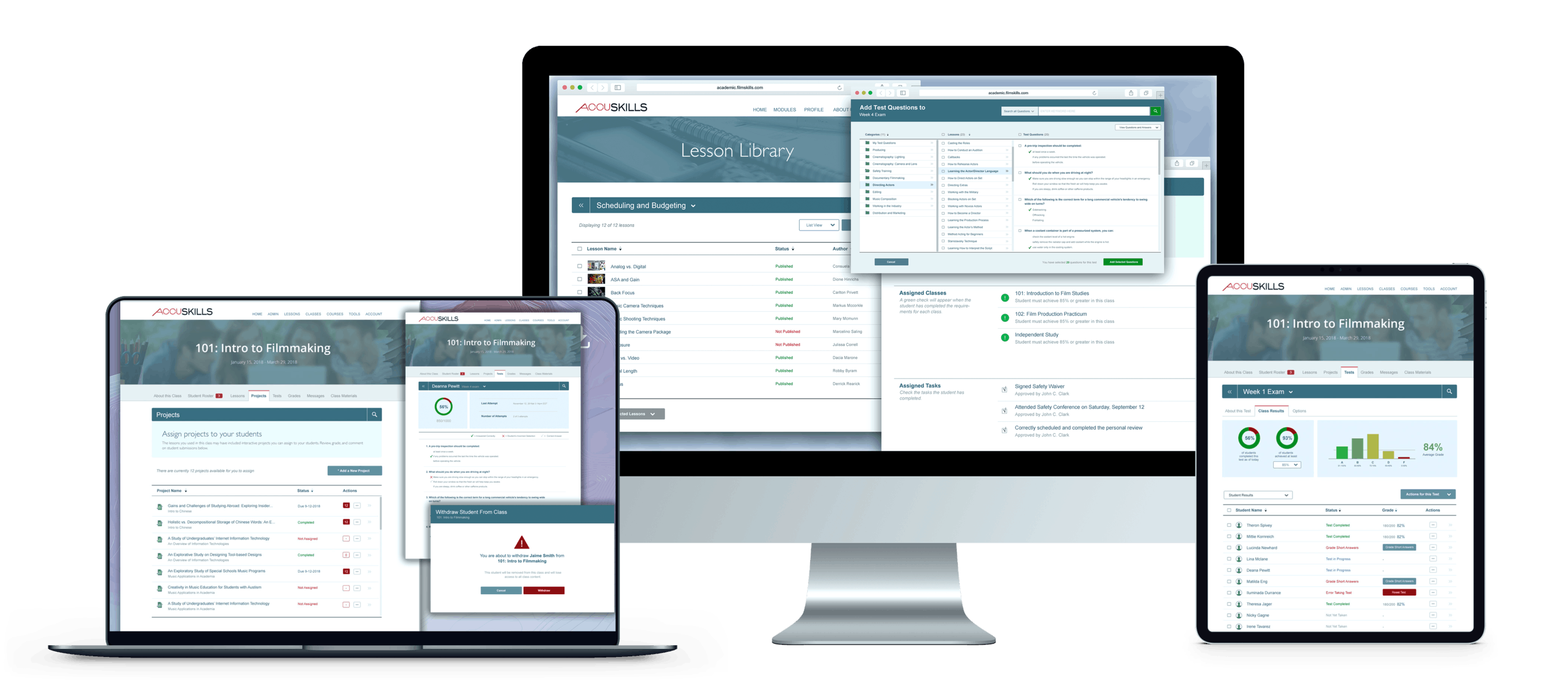 More powerful than ever, FilmSkills continues to push the boundaries of what you can do in the classroom. Choose your lessons to create a incredibly flexible classroom experience that will delight your students and make your job easier.
Create Immersive Online Tests
Each FilmSkills lesson contains dozens of test questions, saving you the time of writing them yourself.  With the integrated Test Manager, you can create unlimited tests by pulling questions from the lessons you choose.
Designed for group testing, you have complete control over how tests are administered.  Plus with advanced performance metrics, the FilmSkills Test Manager helps you target problem areas and improve student outcomes.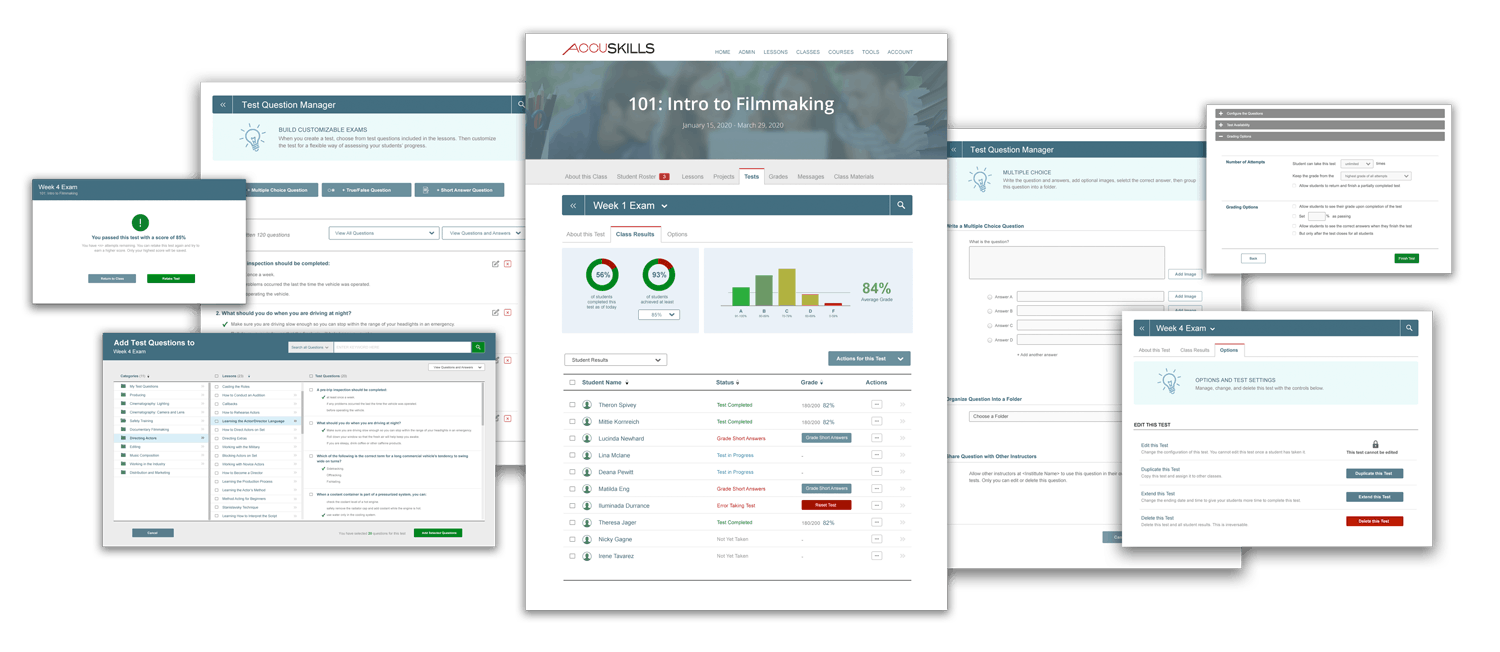 So Simple. So Affordable.
FilmSkills plans work for every high school size and budget
Most frequent questions and answers