Build Your Own Branded Online Academy
In less than one hour, you can have your own branded learning platform, the complete FilmSkills content library, tools to author your own content, and integrated payment processing to generate revenue.
Incredibly powerful. Surprisingly intuitive.
Your organization's brand is important, which is why flexible new tools let you easily brand your online academy with your own logos, colors, images, and fonts. With our innovative new WYSIWYG visual editor, you don't need to know any coding.
Plus, you can map your academy to your own URL so students will have a completely branded experience on your website.
Create Branded Sub Accounts
If your organization has individual departments, satellite locations, or separate divisions that need to access your content, but requires their own instructors to manage training locally, you can create separate sub accounts under your academy and distribute your content to them.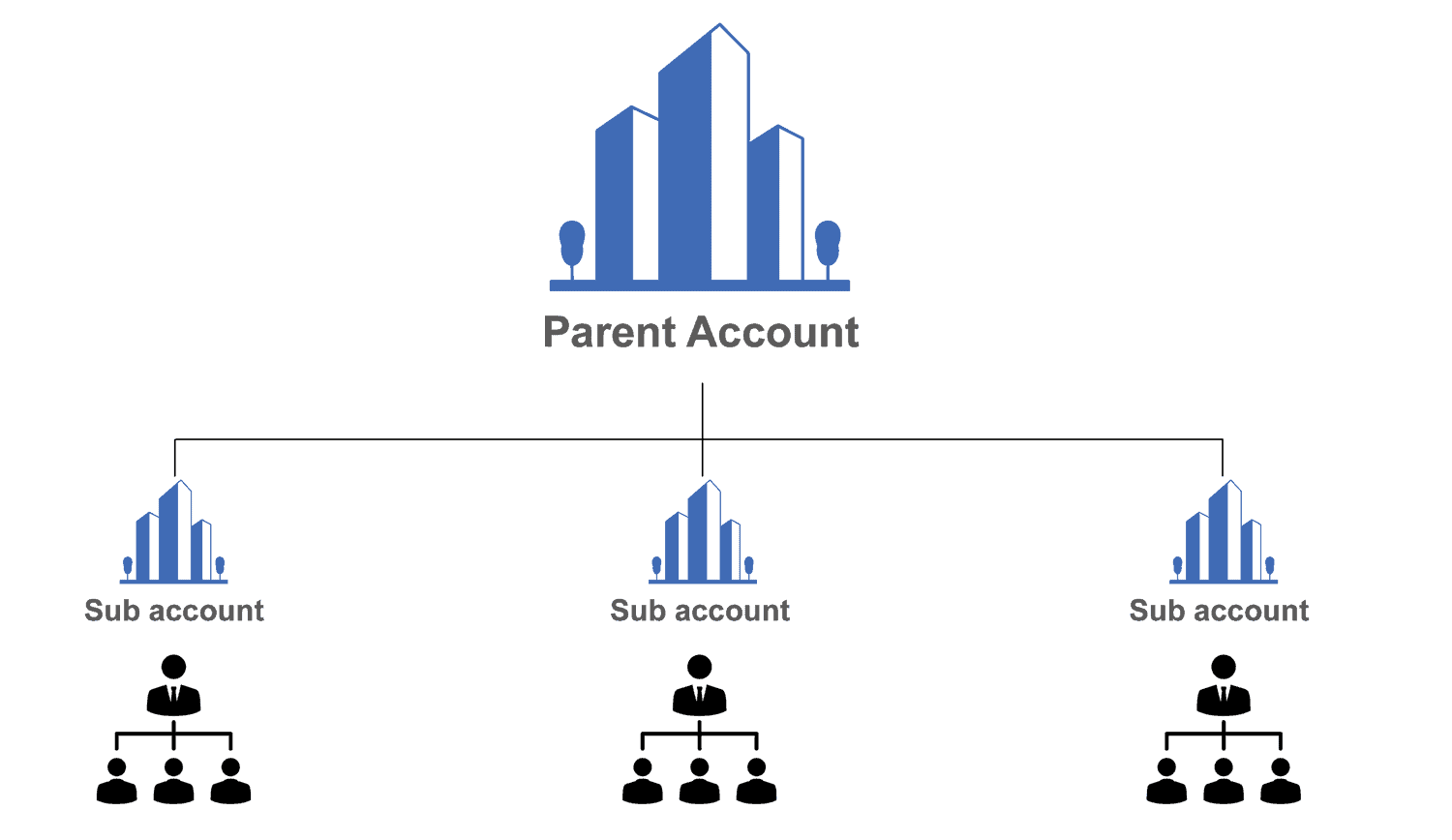 Author your own multimedia content lessons, share them with other instructors, and even distribute them to other accounts. Lessons take on your organization's branding, so you present a fully branded experience to your students.
You and your fellow instructors can author your own self-contained multimedia lessons, which you can share with each other to synchronize your curriculum.  Mix and match with FilmSkills lessons to build in-person classes or online courses specifically tailored to your students' needs.
Each lesson supports a wide range of content, including
Full video hosting, editing, and preview editor lets you add training video
Add interactive online PowerPoints
Add test questions to build certification programs
Create projects and exercises
Add links to your company's website and product pages
Add downloadable files, from brochures to spec sheets 
Control which instructors can use and edit your lesson in their classes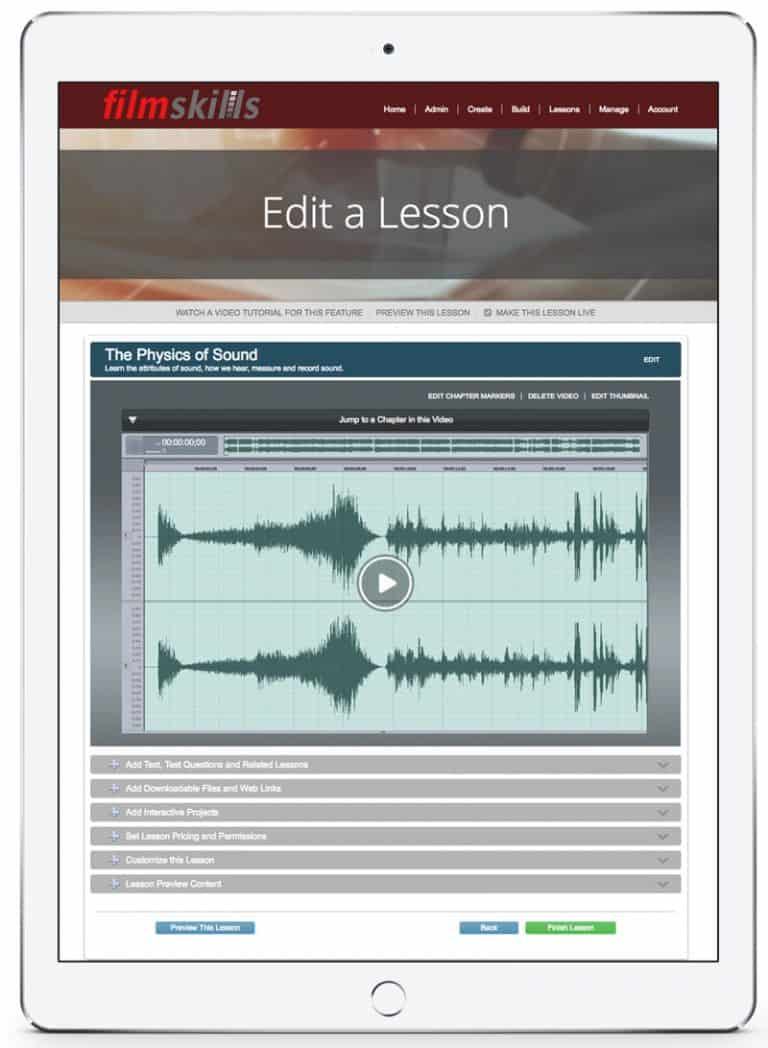 Build Your Own Master Classes
In-person classes support the instructor in a live classroom by providing real-time student and classroom management tools.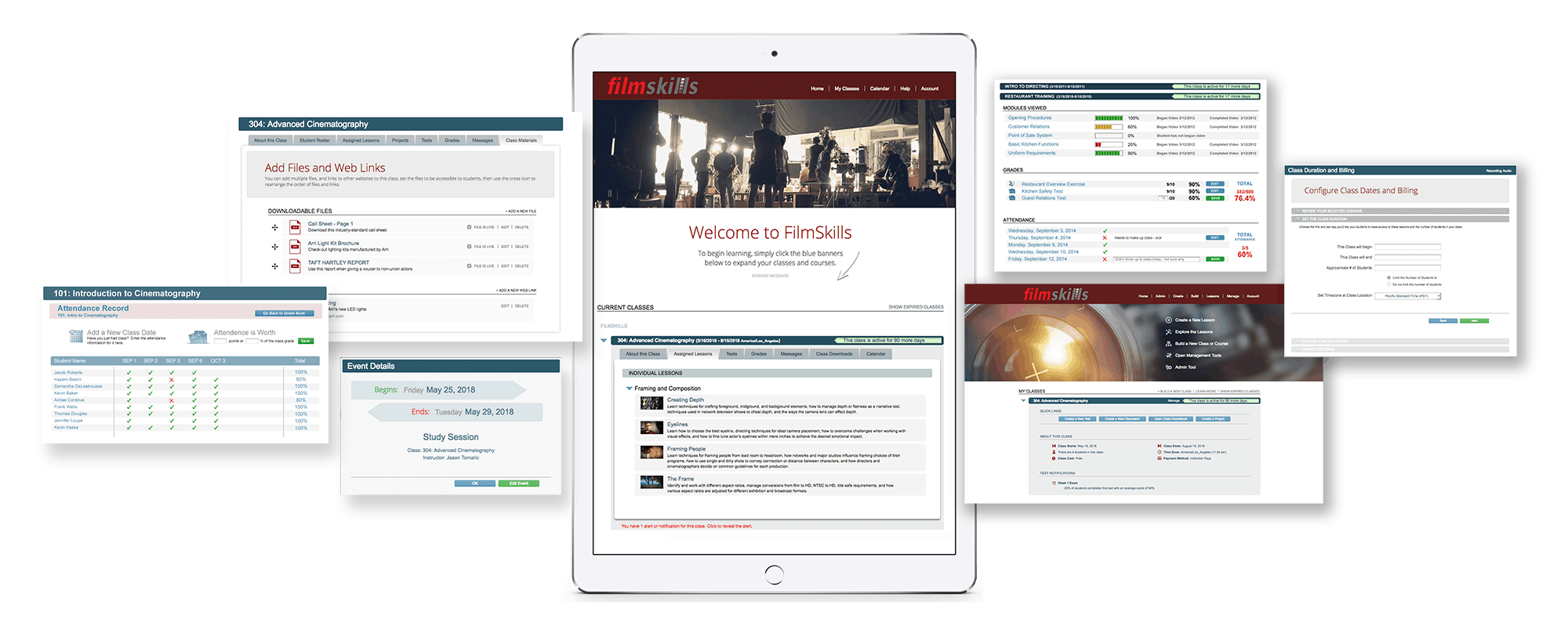 More powerful than ever, FilmSkills continues to push the boundaries of what you can do in the classroom. Choose your lessons to create a incredibly flexible classroom experience that will delight your students and make your job easier.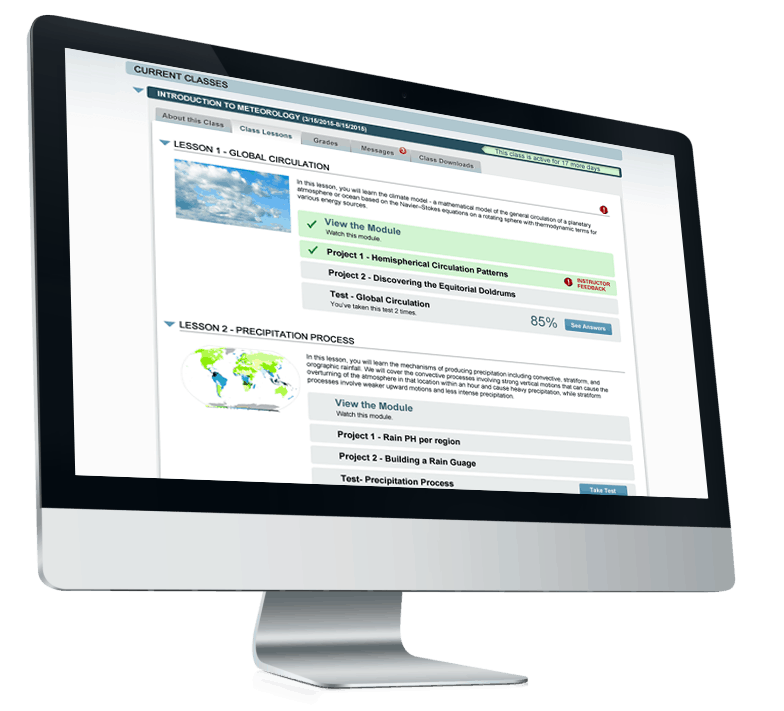 Build Self-Guided Online Courses
Mix and match your lessons for a fully customizable learning experience for each group of learners. Courses feature rolling enrollment and require little-to-no instructor interaction.  Build them, forget about them, and let them generate revenue.
Create Stunning
Certification Programs
Certification is a powerful tool to motivate your students to achieve, while adding value to your online courses.  Flexible certification programs enable you to create, manage, and and administer your certifications with easy and efficient.
Cutting edge tools empower you to share your individual lessons, in-person classes, and even online courses with other companies and schools. Control your content, generate revenue, and reach educators around the world hungry to supplement their curricula with your training materials.
Designed to help you share your content across departments, with satellite organizations, or license to other accounts, Network Sharing lets you set the price and use permissions, so you are always in control of your content.
Choose the organization with whom you wish to share your lessons, classes, or courses.  Set the permissions for how they can use your lessons, and set a unique price for that organization.  If they accept, your content will be deposited into their account.

That organization can then mix and match your content with theirs to create an in-person class or online course. They can mark up the cost to students to generate a revenue. When the students join, you receive 100% of your price, and they retain the balance.

The lessons will unlock in each class and course, and all the lessons content will be available to the students and instructor.

The Affordable Solution
All the tools you need to build your own branded academy
Site editor for WYSIWYG branding

Build self-guided online courses

Build certification programs

Integrated credit card processor

Robust accounting and admin tools
We are happy to answer any questions you may have about how you can use FilmSkills to improve your organization.