In-Person Classes support an instructor in a live teaching environment by providing real-time student and classroom management tools.
More powerful than ever, FilmSkills continues to push the boundaries of what you can do in the classroom. Choose your lessons to create a incredibly flexible classroom experience that will delight your students and make your job easier.
Track student log-in dates and times
Set a seat limit, and automated wait lists manage the overflow when your class is full
Approve all student enrollment applications for free and institute-pays classes
View full student profiles, complete with photos and contact information
Batch e-mail students in each class
Auto-enroll student into any class or course
Manually reset student passwords
Log in to student accounts to troubleshoot
The Ultimate Tool to Test Your Students
The robust Test Manager makes assessment easy. Author and share your own test questions, build comprehensive tests, enjoy auto-grading, and instantly uncover common problem areas for your class.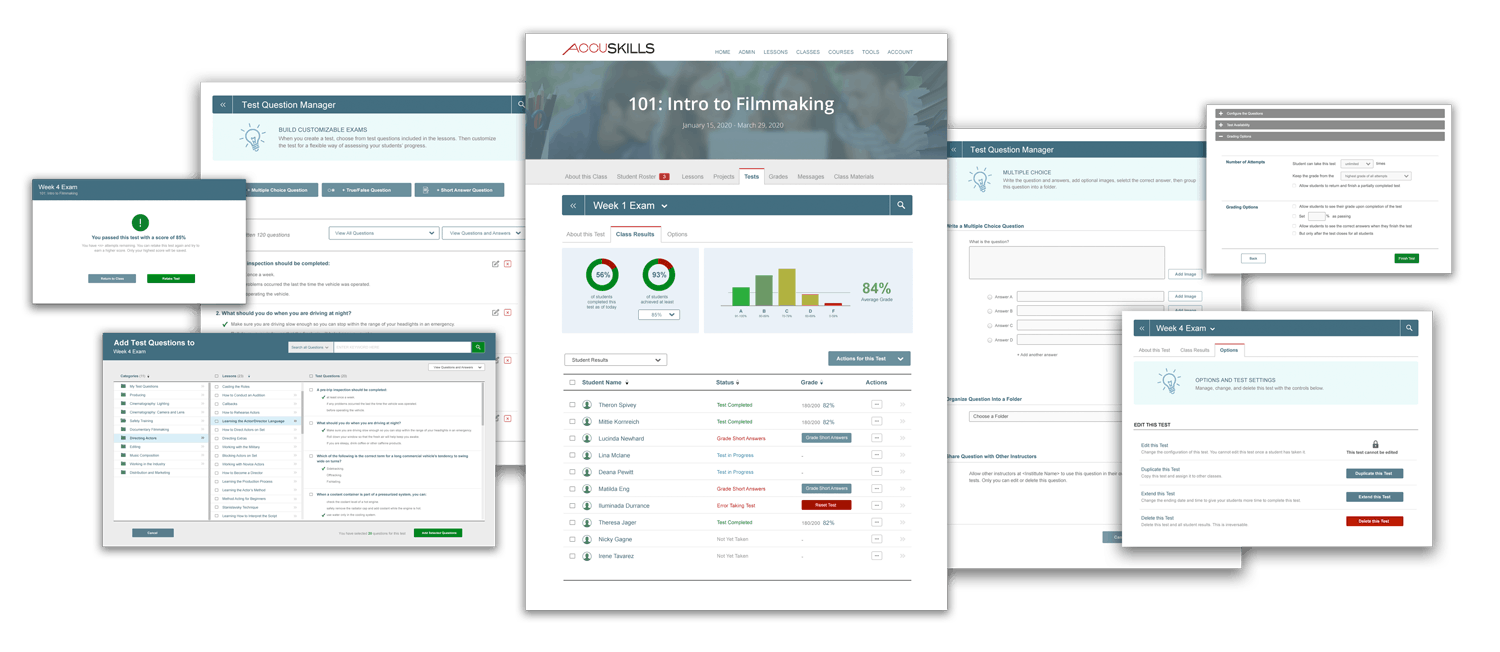 Mix and Match Questions
Choose questions you wrote, questions shared with you by colleagues, or select questions included in the lessons
Customize Test Settings
Select randomization options, test availability window, create timed tests, number of attempts, and grading options
Auto-Grading
Each test is auto-graded, unless you add short answers. Grade short answers with an easy-to-use grading tool
Reports and Metrics
Track class and student results, view most missed questions, class performance metrics, and grade management tools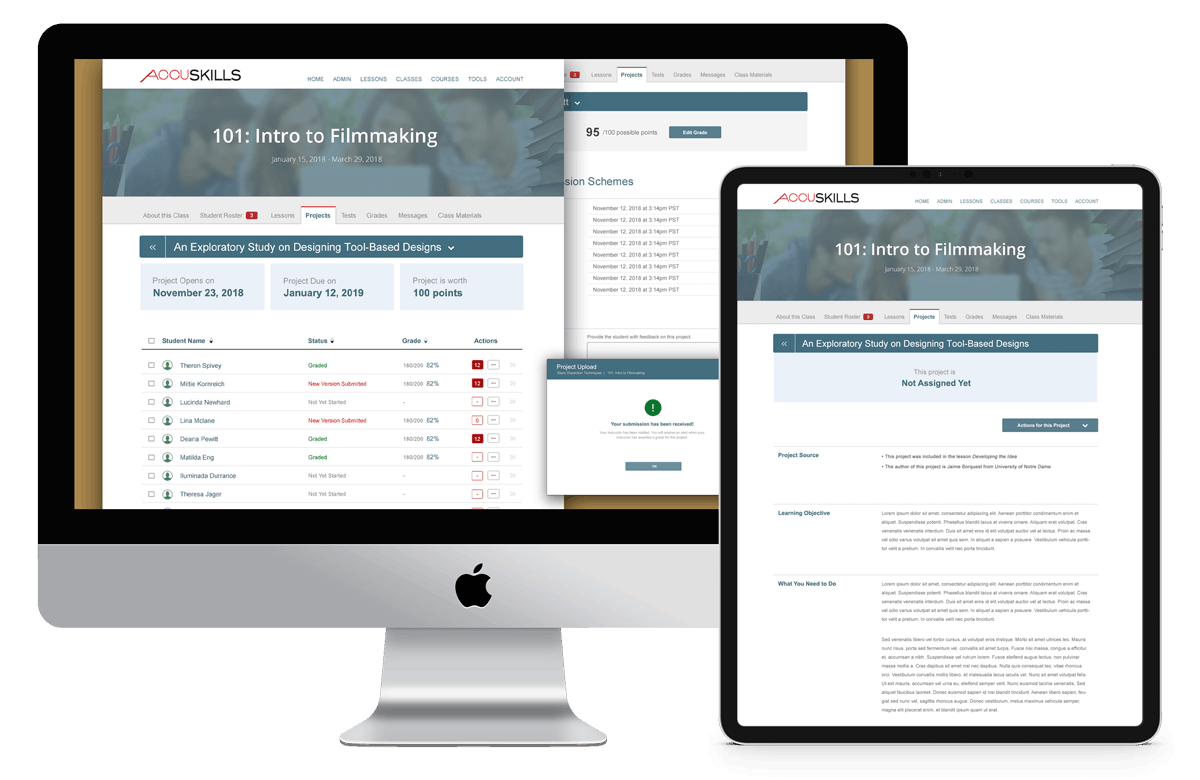 Create, Assign and Grade Projects and Exercises
Auto-assign projects included in any lessons you license
Create your own interactive projects and exercises
Share your projects with other instructors in your organization
Assign projects to students on specific dates
Students upload project submissions in platform
Grade projects and provide feedback
Project grades are automatically tracked in the class grade book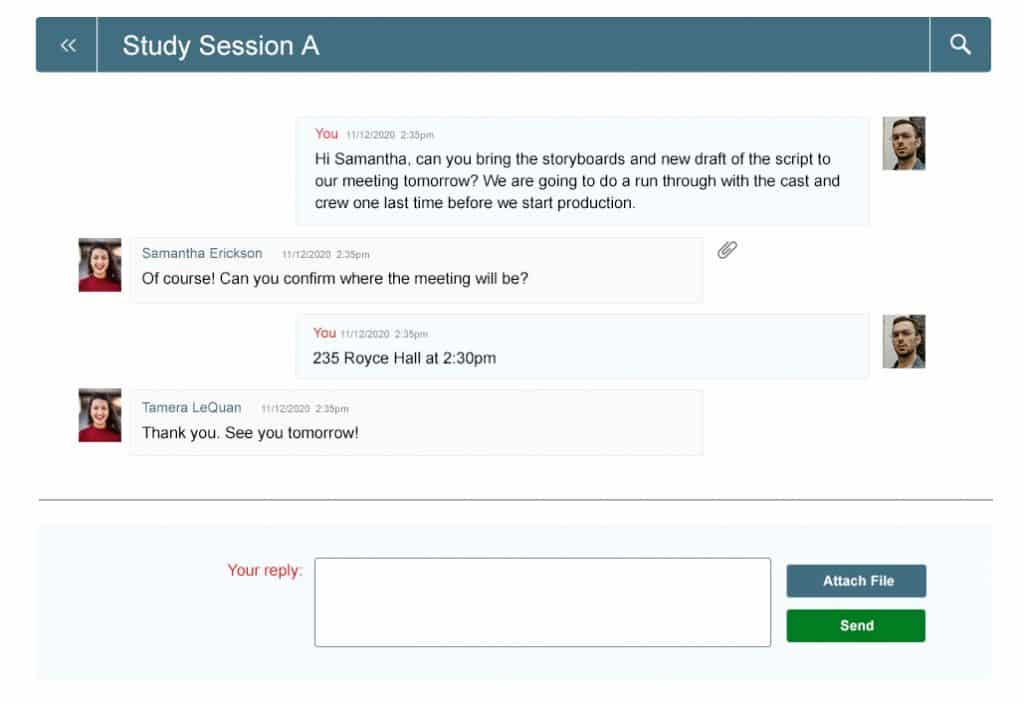 Integrated Messaging and Forums
Send one way announcements to all the students in your class
Create discussion forums to connect your students
Direct messaging tool make it easy for students and instructors to stay in contact.
The GradeBook is a powerful tool in managing your student and class results.
Each class has its own gradebook
Each student also has their own grade book
Auto-manage all test and project grades
Track and manage class attendance
Set grade curves
Add external grades with ease
Export grades to your organization's LMS
Track lesson viewing