With all new updated content and resources, FilmSkills Academic helps your students prepare for a career in the film industry

All New 12-Lesson Editing Series
Hollywood television and film editors teach the art and technique of narrative editing, from data management and post workflow to best on-set practices to maximize options in the editing room
The Art and Technique of Film Editing
Designed to teach industry-standard techniques, the FilmSkills Editing lessons supplement your curriculum with vibrant editing demos, illustrated supporting reference guides, projects, and test questions – all to help your students become better editors.
With a three tier focus, students first learn the mechanics of data management and the editing workflow from assembly cut though color grading.
Then in-depth tutorials on how to shoot and edit both dialogue and action-driven scenes are supported with an engaging study of the psychology of how editing choices impact the audience's emotional response.
Finally, students learn the business of hiring an editor, working with a post supervisor, and how to handle notes and feedback from test audiences and executives.
The FilmSkills Editing Lessons include
Students learn the daily duties and responsibilities from dozens of artists and technicians, including professional gaffers, grips, assistant directors, producers, and production designers.
This newly updated lesson gives students an overview of how a scene is shot: block, light, rehearse, tweak, and shoot. While each of these steps are covered in more detail in other lessons, this lesson is an excellent primer for laying the groundwork for a more advanced production curriculum.
FilmSkills Academic
Brings Industry Professionals to Your Classroom
We have partnered with over 150 professional filmmakers who have collectively won, or been nominated for, 72 Academy awards, Emmys, Golden Globes, and BAFTAs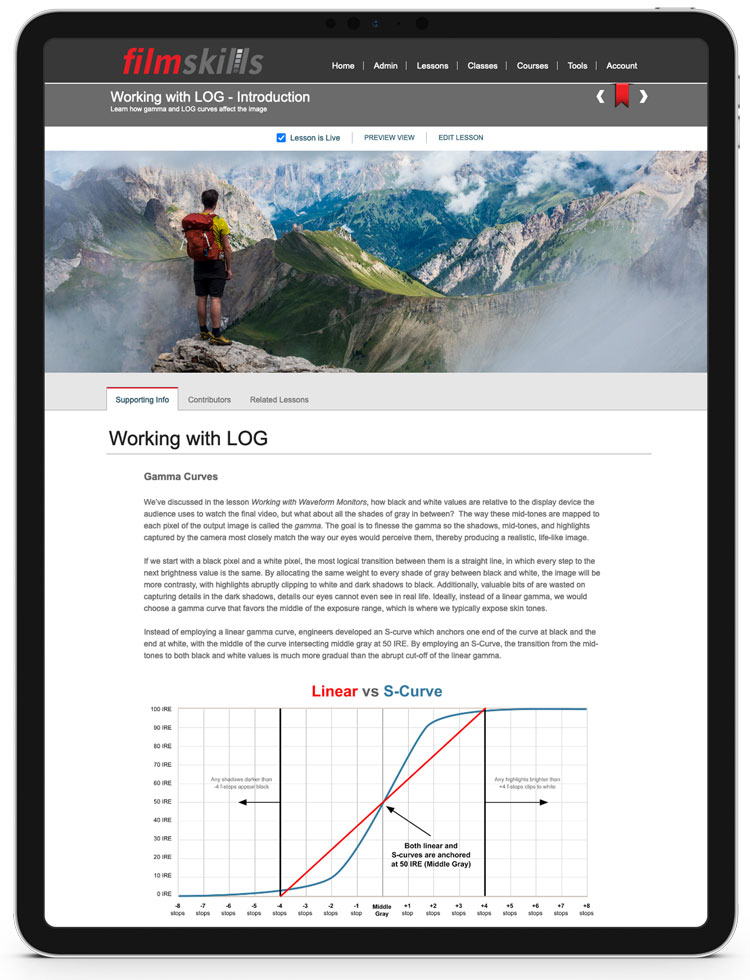 All new expansion lessons supplement existing lessons with additional, in-depth analysis. From how to use common on-set forms to advanced technical processes, each lesson teaches students industry best practices.
LOG, LUTs, and Waveform Monitors
The new cinematography technical lessons explain the complex concepts of LOG curves, waveform monitors, and LUTs
The cinematography expansion lessons feature industry best practices for common on-set scenarios.
Each lesson focuses on one form, with concise directions and blank templates students can use on their own productions.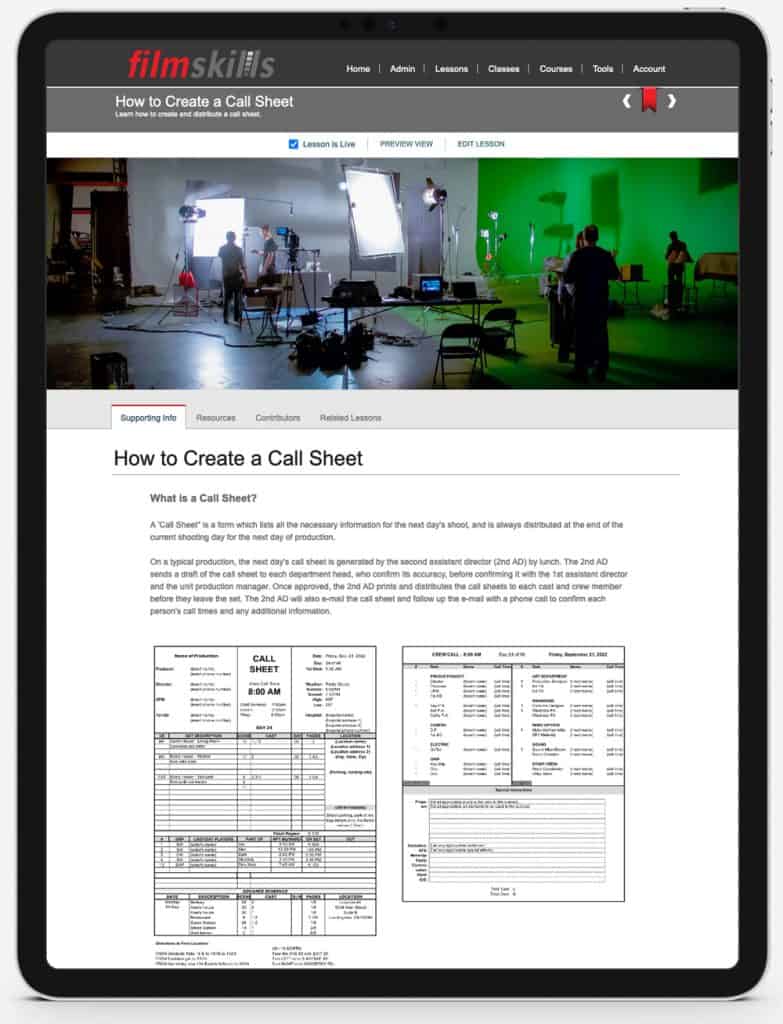 All New Lessons: Casting Actors
Hollywood casting directors reveal the process of finding and auditioning actors who bring a creative presence to the screen and provide a marketable face for distributors and audiences.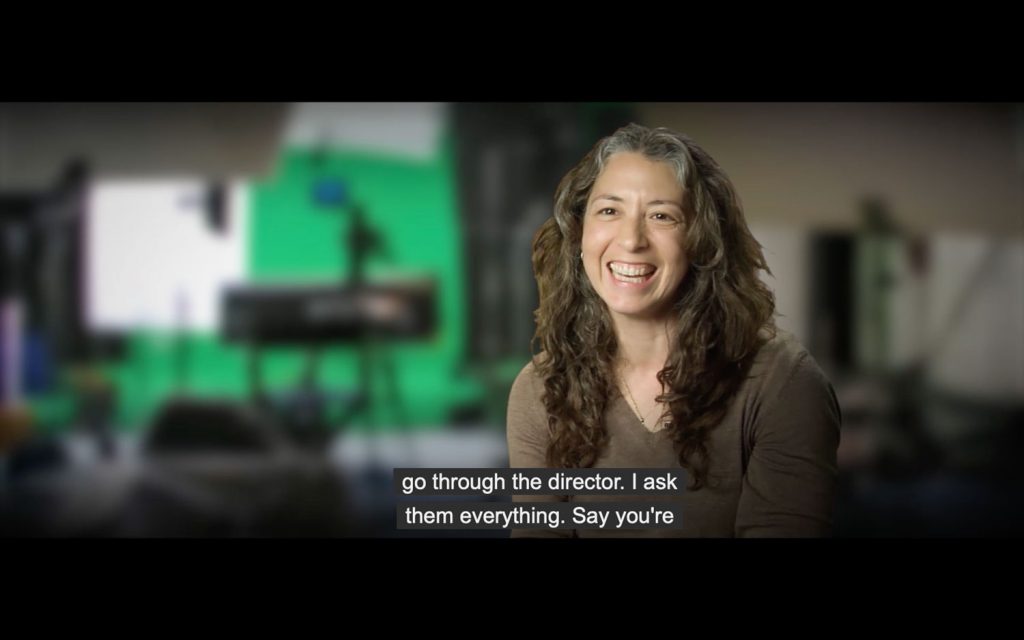 Your students will not only learn from newly updated lessons, but we've been busy adding subtitles to the entire video library.
All the FilmSkills Academic lessons now feature English subtitles.
Students learn studio techniques for refining the key light and advanced lighting techniques for cinematic results in narrative movies, documentaries, and commmercials.
These advanced lessons build on the comprehensive FilmSkills Lighting curriculum, where we guide students through the lighting and grip tool and techniques.
Add FilmSkills Academic to Your Curriculum Today
Join over 125 universities, studios, film commissions, and production companies and add world-class training to better prepare your students for a life in the film industry… for less than the cost of a textbook.