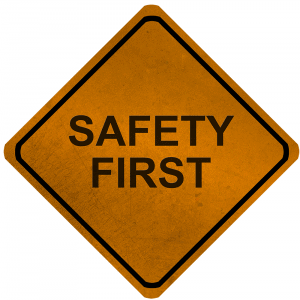 Add Safety Training to Your Curriculum
The FilmSkills Safety Training Program
In recent years, students have been seriously injured and even killed while trying to get the perfect shot. Had these accidents been avoided, those students would still be with us today, and the universities responsible could have avoided millions of dollars in litigation. The best defense against an accident is education.
The FilmSkills Safety Training Program incorporates OSHA workplace standards with the unique safety demands of on-set production to build an online training program in line with California IATSE safety requirements. This 14-module course, taught by Safety Pass instructors, features engaging videos, illustrated companion guides, downloadable reference charts, and a testing tool to ensure comprehension of the material.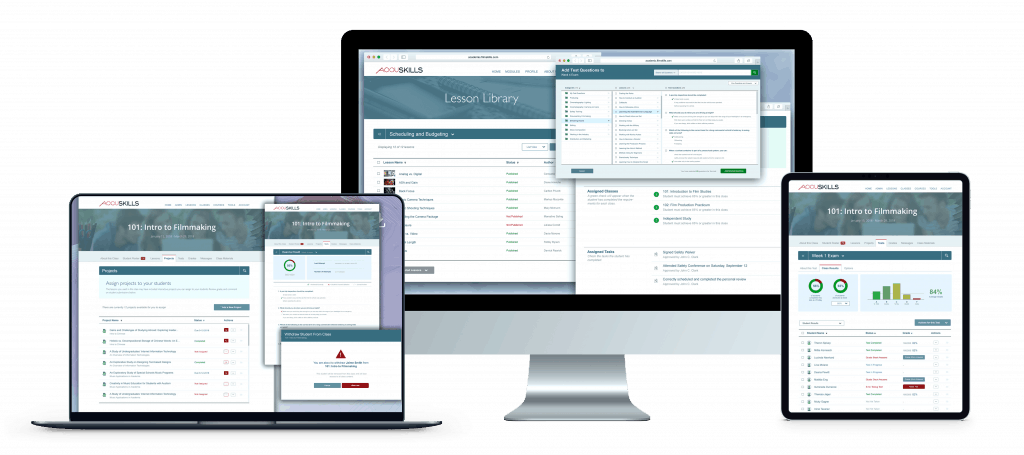 Tools to Customize, Administer, and Track
Mix and match the 14 safety training lessons to build custom classes on FilmSkills' powerful training platform. Each class features a suite of tools to track student viewing of each lesson, build, administer, and grade tests with a library of hundreds of test questions, and manage your student roster with ease. Support multiple instructors, build certification programs, and brand FilmSkills with your school's logos, images, and colors.
FilmSkills tracks student viewing of each video and test results, so you have a record in the event of injury or lawsuit. 
14 Online Lessons
Each lesson features on-set video tutorials, illustrated guides, and a downloadable reference sheet.
Testing
Build customizable tests from hundreds of questions to ensure student comprehension and retention.
Class Management
Track student progress, manage grades, and build custom classes with FilmSkills online tools.
The FilmSkills Online Safety Training Program allows us to augment our in-class lessons with in-depth and comprehensive modules. Having had our students take the series of safety modules, we are confident that our students now have the knowledge to achieve their artistic vision SAFELY.
Professor William McDonals — Chair
UCLA Department of Film, Television, and Digital Media

Specifically designed to educate film students in a world of increasing risk and liability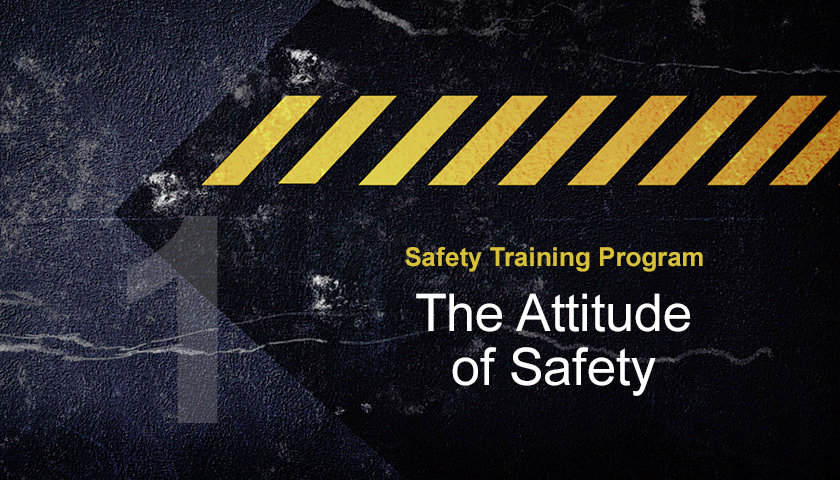 Safety is an Attitude
Learn individual crew member responsibility towards safety, how human factors contribute to accidents and how they can be prevented. We specify actions on how to create a safe environment on set.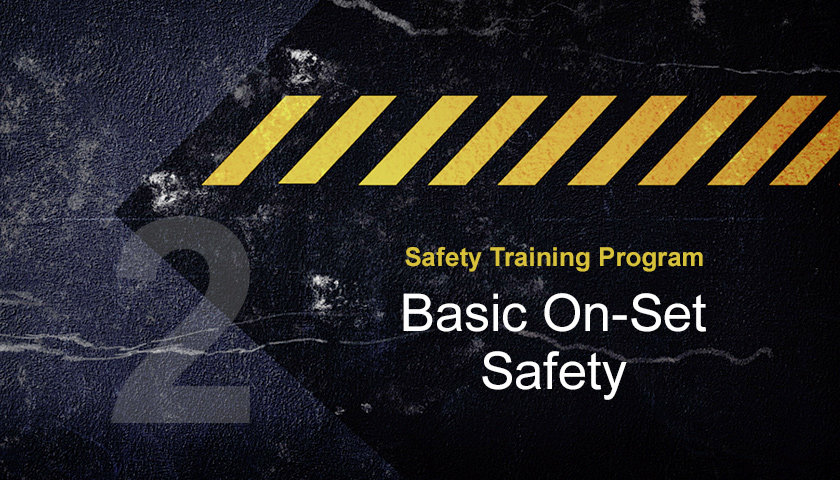 On Set Practices
From safety meetings, proper clothing, drug and alcohol policies and safety bulletins, to proper use of ladders, equipment and how to maintain an organized set, learn the fundamental principles of creating a safe environment on set.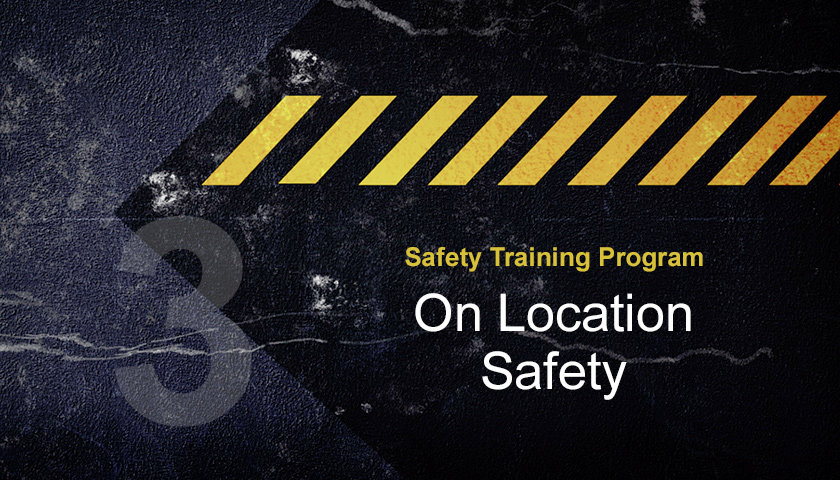 Location Safety
Learn how to assess the hazards of a location - from environmental to animal hazards. We discuss how to work safely alone, how to safely work on rooftops, around the public, and how to make a location safe for production personnel.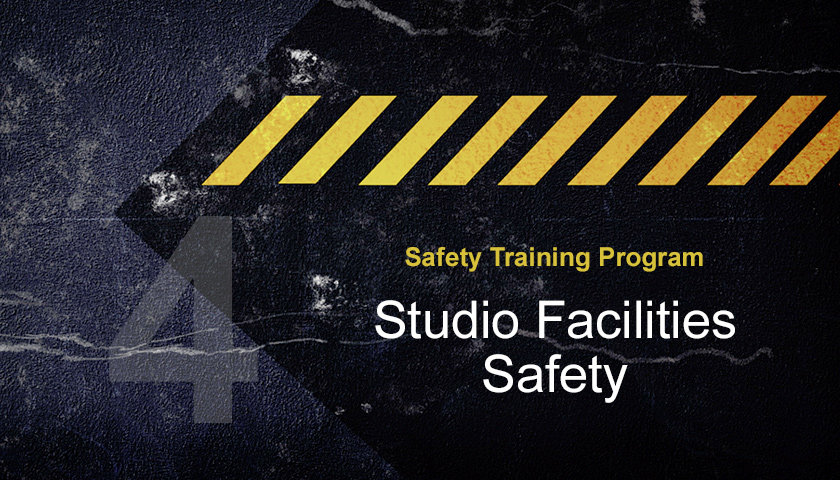 Studio Facilities Safety
Learn to maintain a safe environment when working on a soundstage - from maintaining fire lanes and working at a height, to working with combustible materials and maintaining a safety protocol.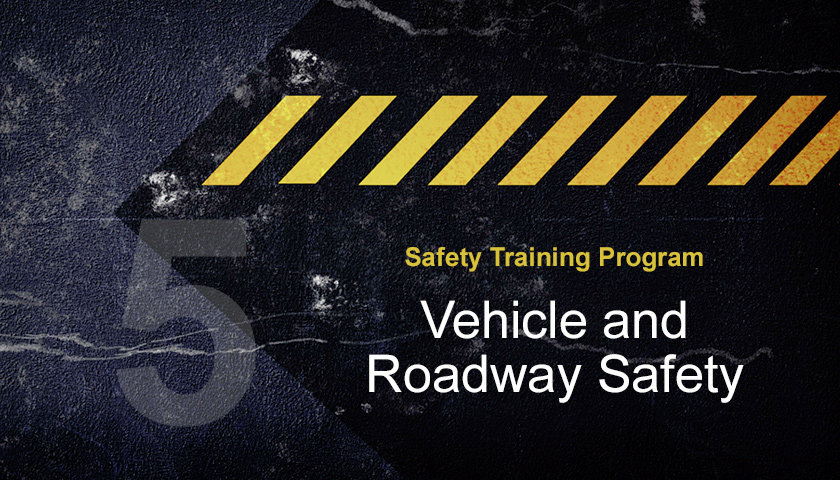 Vehicle and Roadway Safety
Learn proper safety protocol for working around public roadways, when the road is used in the scene, or the crew works near a road.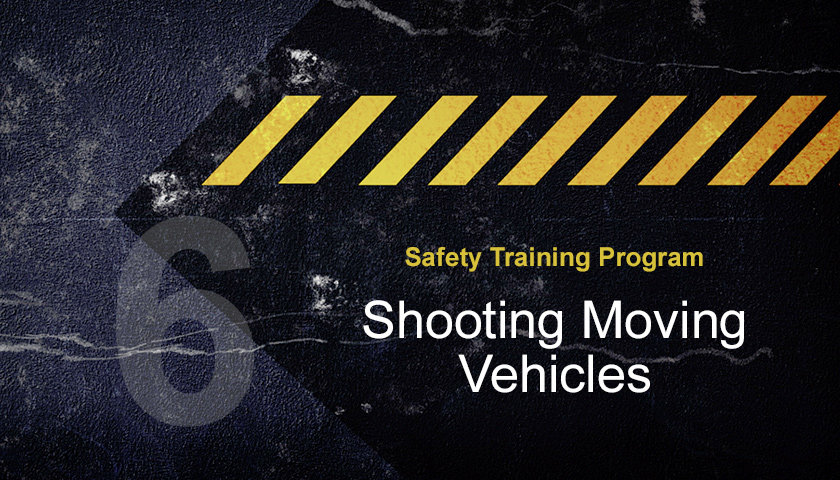 Shooting in Moving Vehicles
Learn proper safety procedures when shooting driving scenes on a public street - from the poor-man's process to process trailers, this module covers every aspect of what to do and what not to do.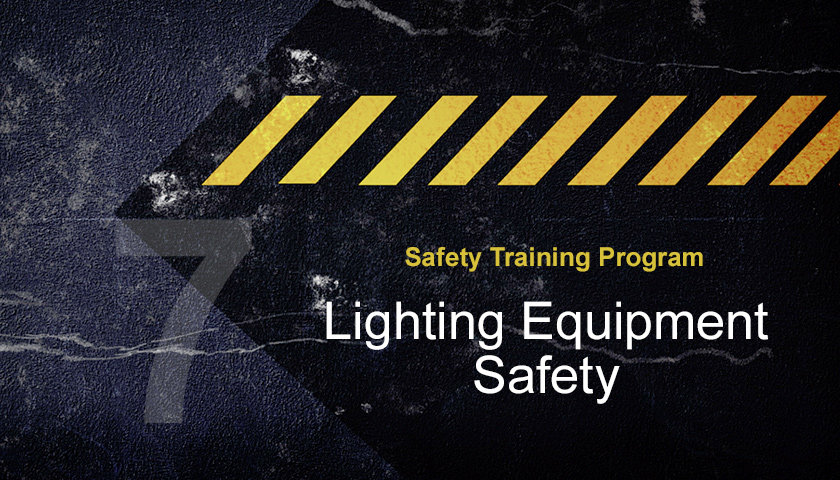 Lighting Equipment Safety
From high-output lights to dimmer boards, to HMIs and working with stands, this module covers the hazards and safe practices of working with lights and electrical equipment.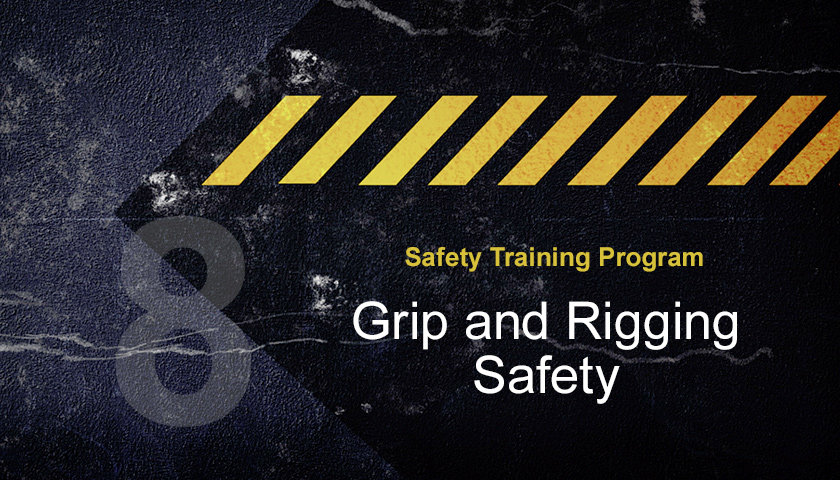 Grip & Rigging Safety
Learn proper rigging safety techniques - from hanging overhead lights to properly securing a 12x12 in a breeze.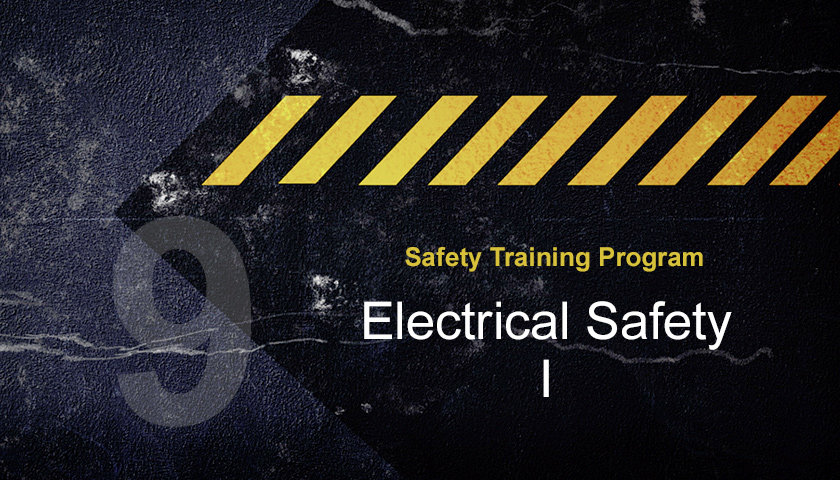 Electrical Safety I
Learn how electricity and circuits work. They will learn about proper grounding and polarity, and how little electricity is needed to electrocute an adult. This module reveals how to map the circuits in a location and calculate safe loads, and what happens when power demands exceed the internal wiring of a structure.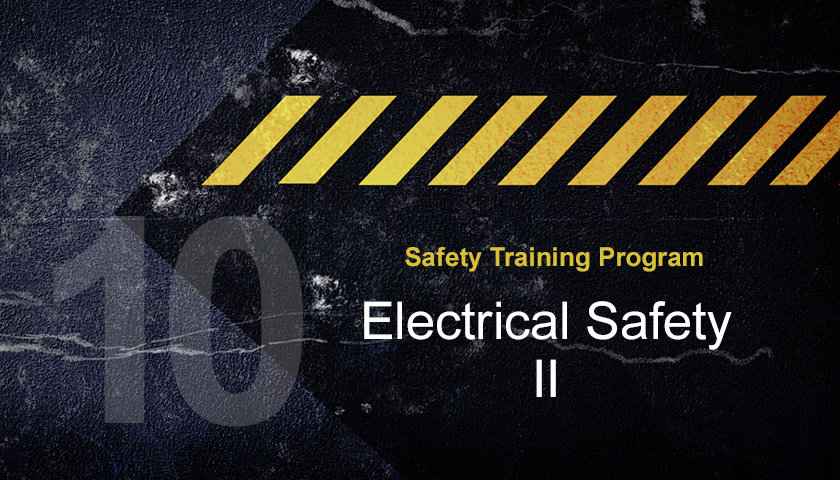 Electrical Safety II
Working around high voltage wires can, and has been, deadly. In this module, learn proper guidelines for working around high voltage power sources, how to spot faulty equipment and correctly use cords and outlets, including in high-traffic areas. Students learn about the risks, and effects of electric shocks, electrocution, electric fires and how to prevent them. In additional to preventative measures, this module covers emergency medical procedures in the event of shock or electrocution.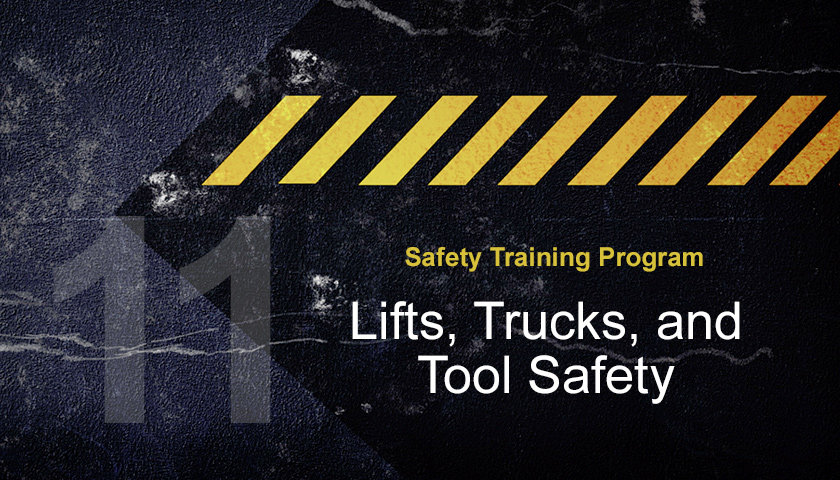 Lifts, Tools and Vehicles
From using hand power tools, to the safe operation of a lift gate on a grip truck, to the safe operation of aerial lifts, this module covers many tools and vehicles your students will use.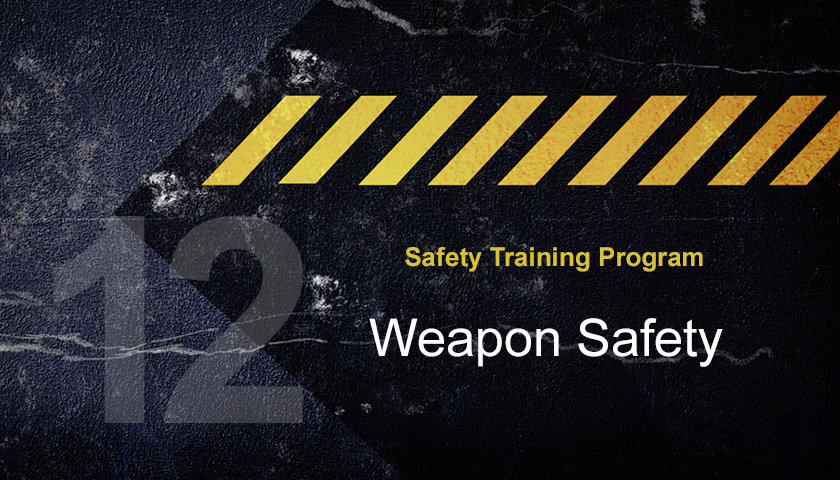 Weapons and Props
A dangerous and frequent problem in film schools, weapon use and safety is a growing problem. Learn how to properly use weapons (and fake weapons) on camera, from handling procedures, to employing a qualified armorer, to dealing with the public and working with local officials, this module will address the problems before they begin.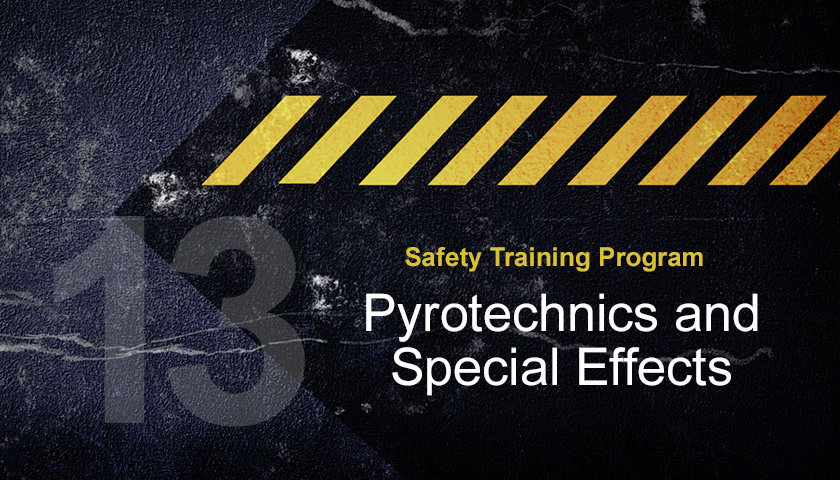 Pyrotechnics and Special Effects
This module explores the proper and safe procedures for working with squibs, explosives, fire, smoke and fog. Learn the dangers of working with pyrotechnics, the proper permitting process and how to hire an experienced, trained pyrotechnician.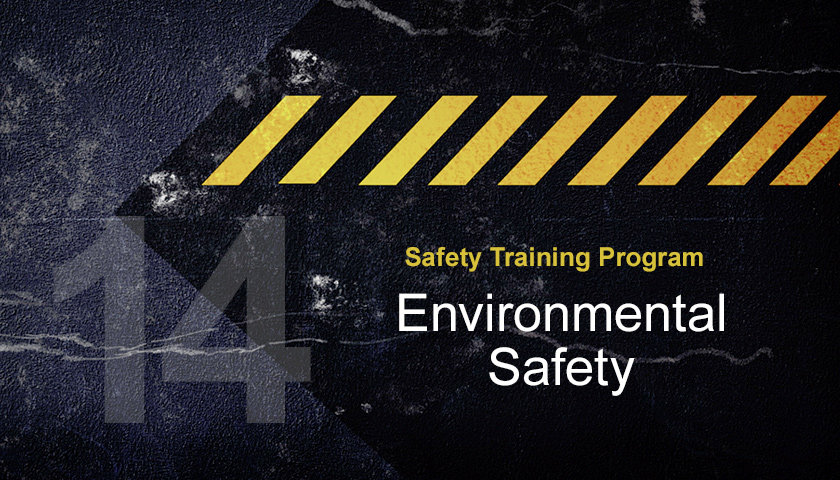 Environmental Safety
Learn how to recognize, prepare for, and work in various environmental situations - from shooting in extreme heat to extreme cold, to working around water and in locations where there may be health hazards. Students learn how to recognize and react to symptoms of heat stroke and frost bite, unstable structures and locations with airborne contaminants.
Ready to Make Your School Safer?
Only $49.99/student for 3 months and includes one instructor account.
Add additional instructor accounts and student management tools, including self-guided courses and our Certification Builder with the Standard Platform for only $199/month