We're excited to announce the release of the all new instructor home page. Complete with a dynamic new interface and under-the-hood enhancements to improve page load times and responsiveness, the new home page is easier to use than ever.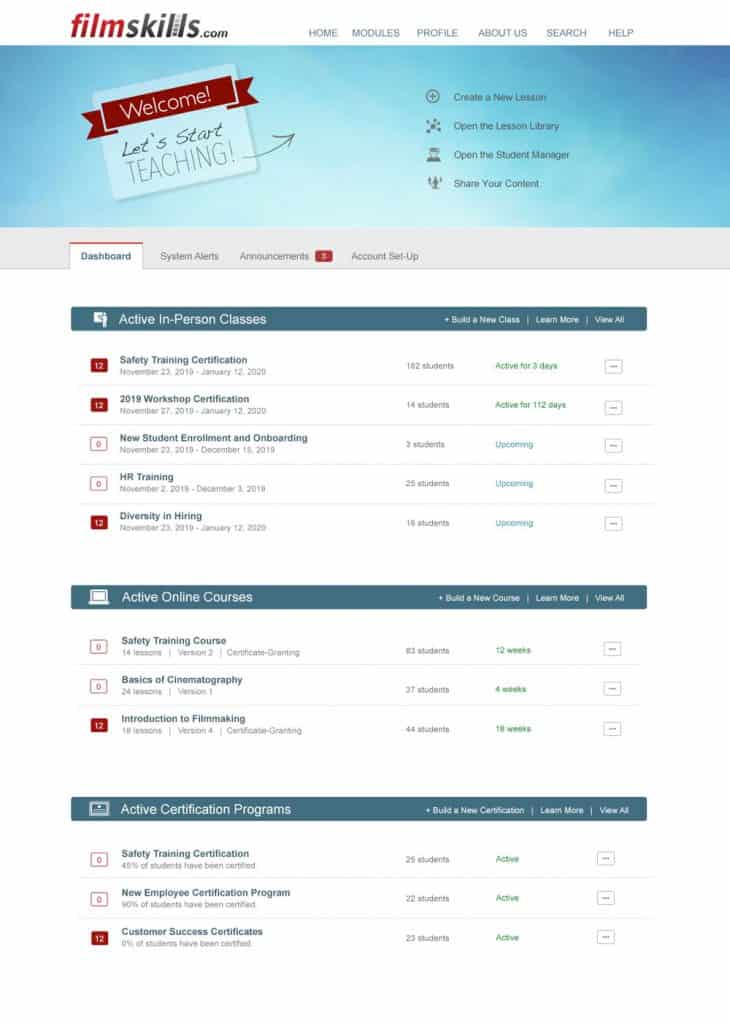 The Dashboard tab displays all of your active, pending, and upcoming in-person classes and online courses. You can access any expired classes or suspended courses by clicking on "Classes" or "Courses" in the top menu bar, then choosing "View All Classes," or "View all Courses." 
We moved all system alerts into their own tab, which will display an alert badge when there is an event that requires your attention. You can review student enrollment requests, manage shared content, receive help ticket notifications, and much more.
The all-new Announcements tab allows instructors to post an announcement to all the students and staff members in your organization. It's the easy way to send out a notification to everyone. 
The new Account Set-Up tab includes links to all the key configuration settings you need to set-up, brand, and get your AccuSkills academy up and running.
New Certification Section
All of your certification programs are now easily accessible from your home page. Simply click a certification to open and manage it.
Access all main tools by clicking on the action button to the right of each class, course, or certification.  See an overview of the class, e-mail all students at once, view enrollment, access the grade book, and much more.
New Status and Alert Pop-Up
Access all of your alerts and to-dos for each class and course by clicking on the red alert badge to the left of each class or course. From here, you can see an overview, plus any tasks that require your attention, including:
Student applications pending approval
Tests that need to be graded
Students who may have had a problem taking a test
New student project submissions
New posts in class discussion forums
New direct messages from students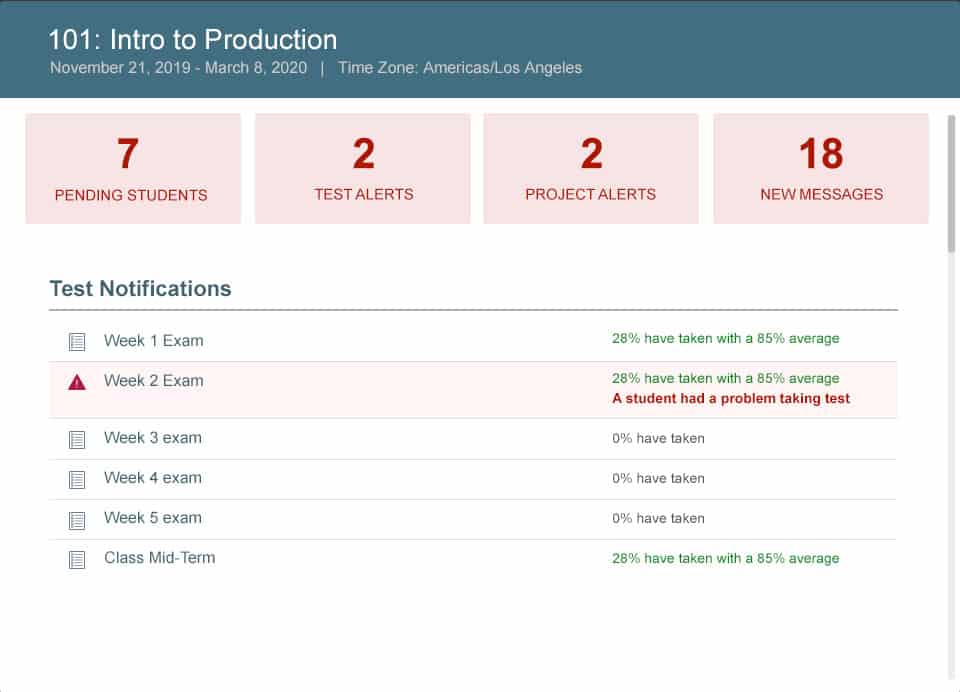 More responsive than ever
The new instructor home page loads faster than ever with new page optimization. That means getting more done in less time.
The new instructor home page is already live, so you can enjoy it next time you log in to your account.