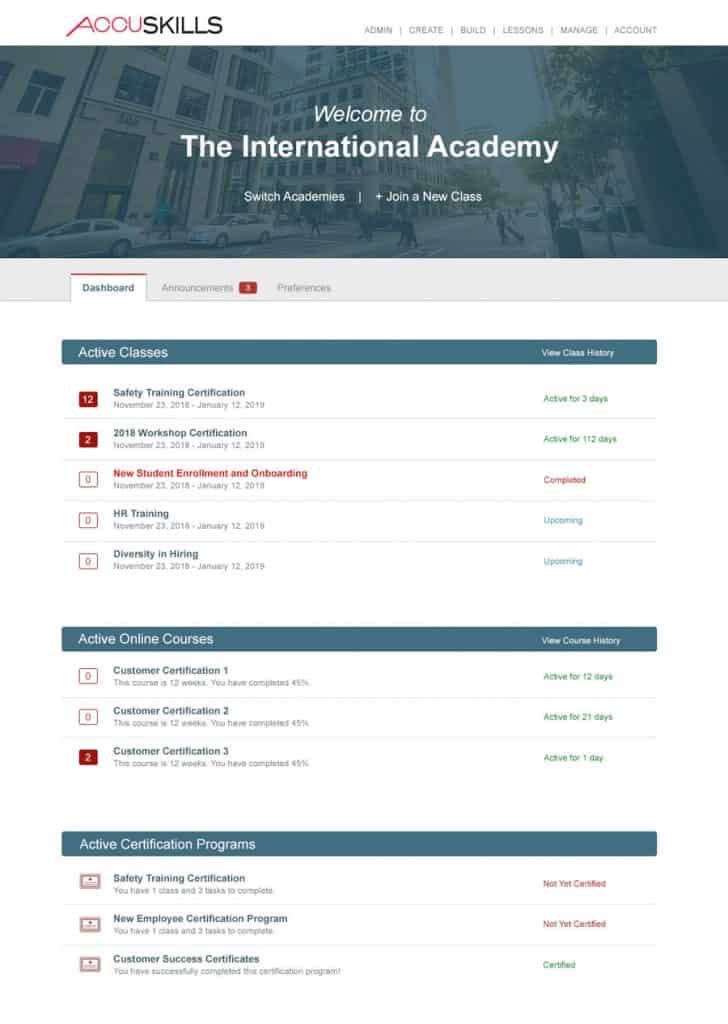 2019 was a big year, with an expansive update and enhancement to the instructor interface. With a new year, we are proud to announce the same update to the student experience. With an all-new home page, in-person classes and online courses that now match the instructor view, plus dozens of new learning tools, FilmSkills Academic is better than ever.
The updated student home page has been updated for an easier, more organized learning experience.
New Global Announcements let instructors post messages to all students in your school.
Certifications are now listed on the home page.
Class and Course Overviews tell student what they need to know for the day, including upcoming tests, projects, and assignments.
Engineered with the same thoughtful design as the instructor's Class Manager, the new design improves learning outcomes.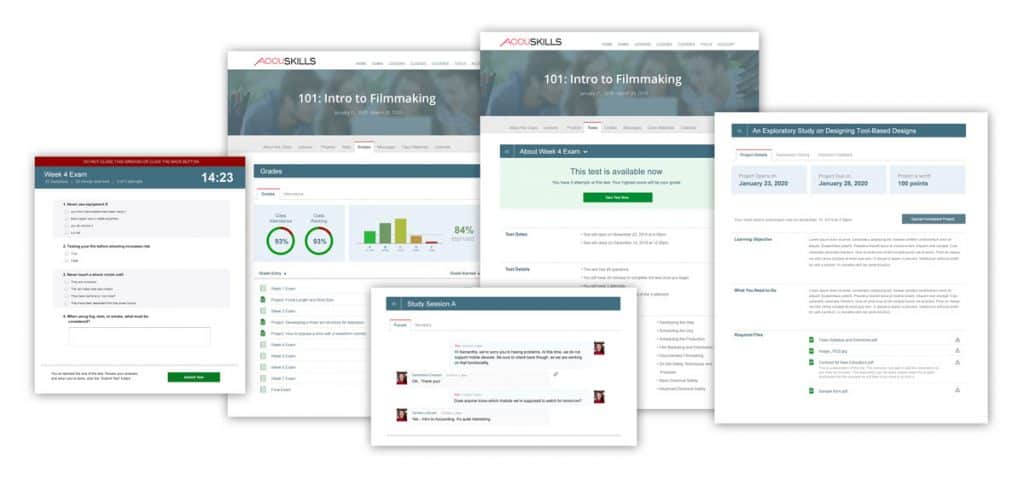 Redesigned Test Tool improves testing and assessment with a redesigned test taking pop-up, test preparation page, and test results.
New messaging tool incorporates direct messaging with the instructor, classroom discussion forums, and one-way instructor announcements.
Lessons are now embedded in the class. Unlike the previous build on which lessons opened in a new page, we incorporated the lessons into the class for a more intuitive learning path.
New Projects Section makes it easy for students to access, practice, and upload completed assignments.
The all new online course update makes it easier for students to access their lessons, tests, and projects.
New Direct Message to the instructor – Students can easily reach out to you with questions or feedback.
 Integrated lessons improve the learning pathway, allowing students to view lessons without leaving the course.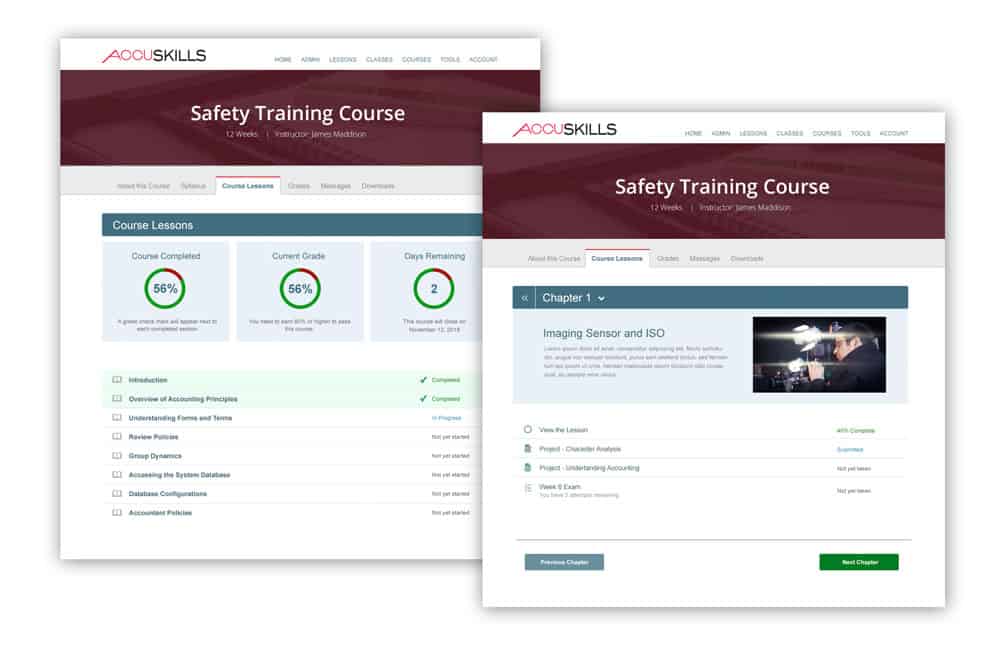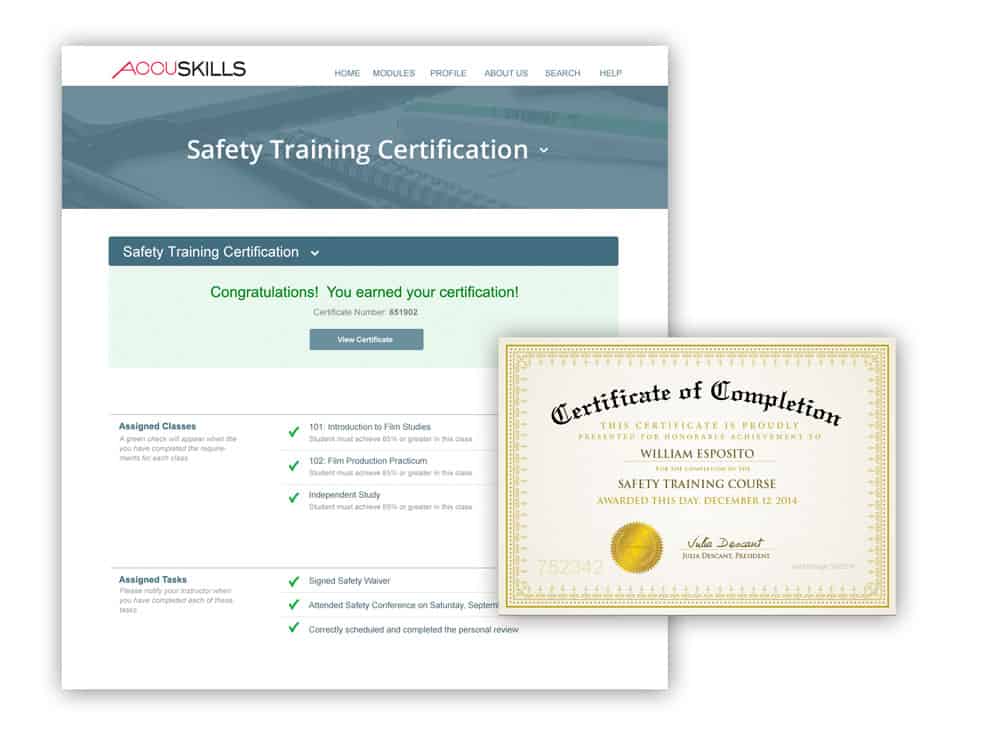 New Certification Dashboard
We added a new section to help students manage their certification programs, requirements, and certificates. 
New home page display lists all certification programs in which the student is enrolled.
Certification Manager outlines the requirements and status of each assigned certification.